It's tough to determine what the best day of the week to move is. This depends on things that are too specific for each person, couple, or family. Yet, there is data that gives some insight into what people tend to do when they have to move house.
Home Owners Alliance reports that over 41% of the domestic moves in the UK happen on Friday. The data is from research made in 2015. The second most preferred day is Monday, with 17% of the population moving on this day.
During the weekend, citizens of UK cities prefer to do something else but moving house. There is a reasonable explanation for this, which we give later in this post.
This is one of the reasons why Sunday is the cheapest day to move on. So if you're looking to save some money, moving on a Sunday is a way to do it.
Superstitions About Moving House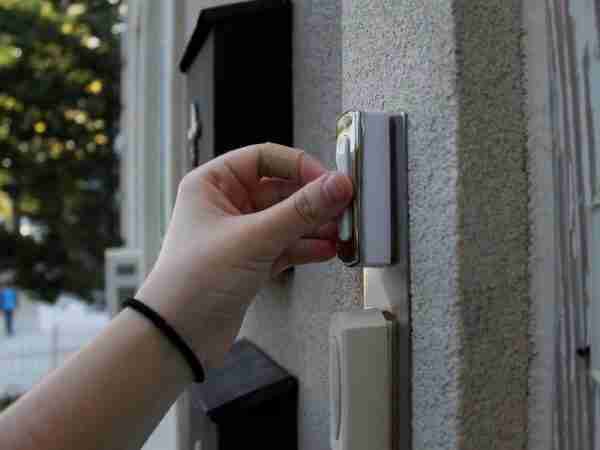 Superstitious people are very sensitive when moving out of their old home into a new one. They plan and complete the house move according to various superstitions. The most reasonable explanation for their behaviour is that they are superstitious. They hope for a lucky and prosperous life in their new home. We've managed to make a list of the most popular superstitions about moving out:
Moving on a Saturday or Friday is considered to bring bad luck.
So does moving on a rainy day. It's believed to make people feel uncomfortable in their new home for a very long time.
Indians believe that Thursday is the day that that brings luck to those who choose to move out then.
Friday the 13th.
It's an unlucky day in Western culture but the belief has spread in the whole world already. Not just the date, but the 13th floor as well is also a source of bad luck.
Lighting a candle.
This is a ritual for many nationalities around the world when they move into a new home. Those who practice it believe that the light from the candle scares out evil forces. They also think it serves as a form of protection.
Installing and ringing a doorbell.
Believed to cleanse the new home of negative energy and bless all people living inside.
Bread and salt
Around the world, it is popular as a survival meal. In Slavic and European cultures it has a more valuable meaning. When prepared and served after moving into a new home it's a symbol of hospitality.
Can You Move House Any Day of the Week?
Yes, with most removals companies in the UK, you have this opportunity. In the particular case of moving with Strong Move, you can schedule the move-out service for any day of the week. There are some minor changes to the removals prices which you should pay attention to. Do it before picking the date and time for the job.
Of all days you can choose to move out, relocation in the late hours is the most expensive. This is so because the operating hours start between 7 - 8 p.m. Read more about <a href="https://www.strongmove.co.uk/blog/how-to-choose-moving-date/">how to choose a moving date</a>.
With Strong Move, you can schedule removals service for the night hours. If you do so, prepare for some extra costs for the job. We recommend moving on a weekday and avoiding moving out on Friday. Too many people prefer this day for their house move, which means it may turn into a hustle if you chose Friday as well.
Moving House on Friday
Friday is the most preferred day of the whole week for domestic and business relocations. There are many reasons for this, while the most common are:
Provides free time for unpacking
Moving on Friday provides two days during the weekend for unpacking. If there are many boxes, full of items, it may take all your free time during the weekend to unpack everything. Taking out everything from the boxes doesn't mean you're done. Place all your belongings in order. A tidy home is easier to handle and maintain.
People sell their properties on Friday
Completing the sale of a property on Friday means the owners have to vacate it on the same day. Vacating the sold property on Saturday violates the contract with the buyer. He may seek responsibility from the seller for breaching the contract.
The only reasonable solution is to move out on the very same day. Always make previous arrangements with removals companies in London.
Friday is a very busy working day for movers in London. Do not expect a man and van services near you to have a free slot for same-day removal on this weekday.
However, when it comes to needing storage services, you should double-check if it can be done on a weekend.
Banks are available
On Friday, banks close at 3 p.m. Customers can arrange any bank operation before this time if necessary. Most of our clients who move out on Friday, take a day off from work.
Disadvantages of Moving on Friday
Despite being the busiest day of the week for moving out, Friday has its negatives:
Solicitors, estate agents and banks have a busy schedule on Friday too
Traffic on Friday increases the cost for transport expenses
Delaying the property sale
People chose to sell their old property on Friday. They vacate it the very same day but if you request the transaction too late, it happens next Monday.
You have to take a day off
For some people, it's not that easy to take a day off on Friday if no one can replace them at their workplace.
For overseas removals, you should first check the work hours for all your stops along the way.
Friday remains the most popular pick for relocation among customers. Despite its limitations in certain aspects, it's preferred over the weekend. You have to choose for yourself if Friday is a suitable day for your move.
Can You Complete It on a Friday but Move on Saturday?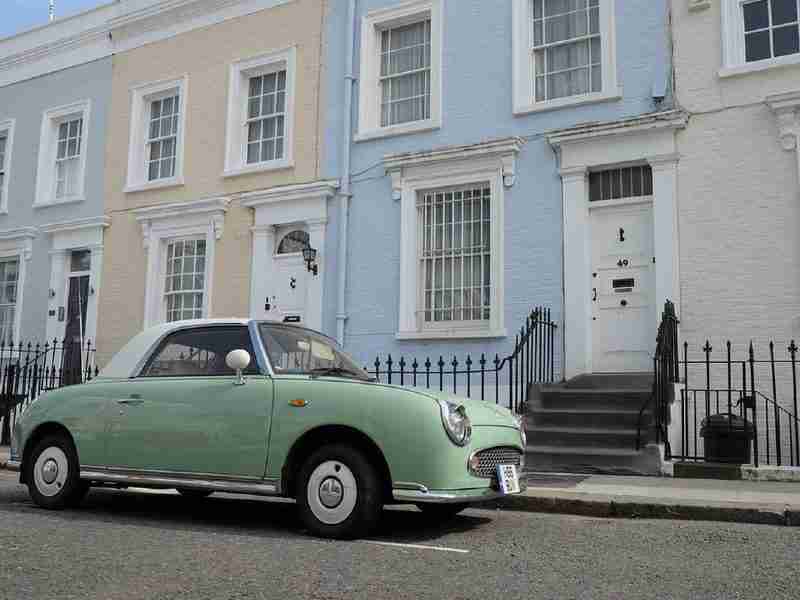 Both sides may have a negotiation to complete on Friday, but the sellers move on Saturday. This should happen without notifying solicitors.
Yet, we do not recommend this informal practice. There are cases when previous owners remain in their property for longer than just a night. This is why solicitors advise their clients against any informal negotiations too.
Talk to the seller and try to convince him of finding a place where he'll spend the night before the move. One of the solutions is to use the services of a B&B agency or booking a hotel room. A removals and storage company can take care of all their belongings.
Can You Move House on a Saturday?
It's possible, and there are many removals companies in London and the UK that offer their domestic removals service on weekends. At Strong Move, we operate on weekends and even on bank holidays. Moving on a Saturday may be a reason for lots of inconveniences to the customer, and we do not recommend it over moving on a weekday for several reasons:
Inability to benefit from certain home utilities
People need gas, electricity, water and other not so basic utilities to live. If you find out you don't have any of the main 3, your whole family will experience significant discomfort. Avoid waiting for 2 (or more) days until you get them by moving on a weekday like Monday.
Keeping your move private
Your new neighbours will be at home and will take a look at anything you do during the house move. If you have privacy issues, we recommend avoiding moving on the weekends.
Working with a bank
Online banking is available on weekends. But if you need to go in person to the bank because of unexpected expenses, you won't have the opportunity to do so.
Kids are at home
The kids won't be at school. if they are too young, keeping an eye on them while thinking about the move will draw all your energy. This will leave you at the point of a breakdown. Do not cause this to yourself if dealing with very young kids.
Good sleep before the move
Friday night is the best moment when you can finally get a good night rest after a whole week of working hard. On Saturday morning you will have all the energy to go through your entire removals checklist for the move.
Weekends are not so popular for moving out. Despite this, there are plenty of reasons to choose this time of the week for your relocation. It's got its advantages and disadvantages, and the point is to focus on the positives.
What to Bring First When Moving to a New House?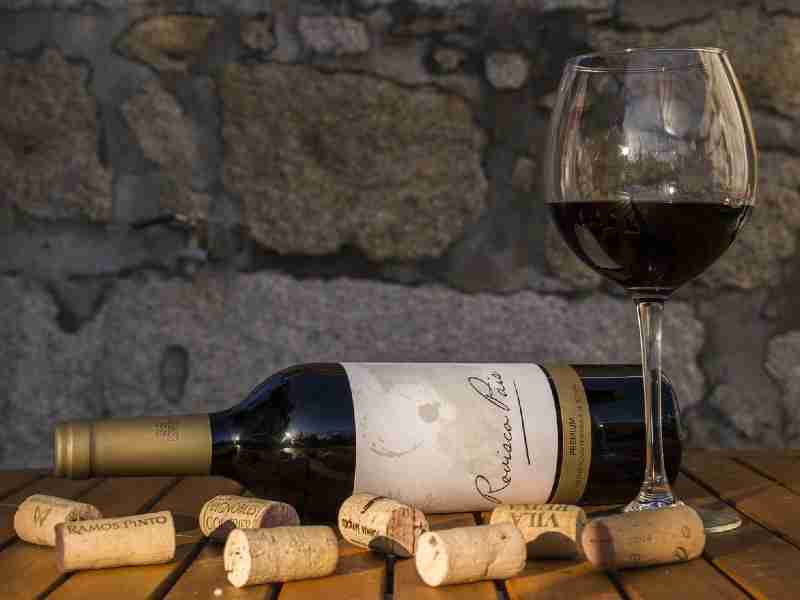 When it comes to moving into a new home, there are plenty of established traditions. Most of them are Chinese, but Europeans also have their specific rituals.
A guest is best welcomed with well-prepared food. Most welcomed are those who have positive energy and attitude towards the host.
The main purpose of traditions is the hope of good luck and prosperity in the future.
Flowers
Flowers are easy to purchase on your way to the home, you've been invited to. It is a present that is very suitable for a family because that means there is a woman who would appreciate it a lot. You can add a stylish vase as a second present, which will combine greatly with the flowers
Sweets
Any form of desserts will bring joy and happiness to the receiver. Would be best to get delicious chocolate for the host. After all, who doesn't like chocolate?
Bottle of wine
It can be served with a meal that the host will most certainly prepare for you. If you know what it will be, you can choose the wine easier. If you are unaware of the meal, check this guide on wines that pairs with anything.
Candles
Candles are used as a ritual for moving out into a new home. Lighting one scares the evil force, at least superstitious people think so.
Painting
People who appreciate art will be very satisfied from receiving such a present. Any new home needs decoration and if you make a good choice for a picture, the host who invited you will hang it on his wall.
Pro Tip:
You can use our
moving checklist
to be more organised before, during and after the moving process.
Chinese Traditions When Moving Into a New House
Chinese people are very traditional when moving into a new house. Their rituals are popular in the world and are done not only by the Chinese but also by a wide range of nations worldwide.
Some of the most popular traditions are:
Roll a pineapple
Rolling the exotic fruit is a Hokkien tradition is a ritual for blessing your new home. After finishing this act, the new home is believed to be more prosperous and welcoming for any guests. Don't forget to say "Huat ah" while rolling the pineapple in your new place.
Bring auspicious items through the doorstep
When moving house, the Chinese bring all their favourite auspicious items with them. Most often, they take feng shui coins. They are often replaced with some fresh fruits at the moment of relocation. Some other auspicious items, traditional for the Chinese are: money tree, lucky cat (Maneki Neko), cabbage, Chinese knot, bamboo, fish and more
Boil water
When moving, the Chinese bring a pot with them. They use it after completing their relocation to boil water in it. This ritual brings a fortune to a business plan and makes the home a much warmer place for anyone in it.
Restraining from housework
The day during the move is the first day in the new home. It's recommended not to do any furniture assembly or repairs then. It brings the bad luck of always having to do such sorts of repairs in the new property. Do all the required house repairs 1 day later but not on the first day after the move.
Open all windows and doors
Letting the air out of the new property when you do the first steps inside. This is a Chinese tradition related to the qi energy. The purpose of this action is to allow the flow of positive qi energy inside the new home. Leave all doors and windows open for few moments so the energy can flow through all premises.
Resource:
Home Alliance
Wrap up

Overall, it depends on what you're after when you move. Do you want to save money? Do you want to have an entire weekend to unpack? Can you take a day off work to move mid-week?
These are some of the questions you need to ask yourself before deciding on a moving day. The best day of the week to move is very subjective and is different to everyone. Only you can make the best decision for yourself.

Moving out day coming closer?
Leave the tough work to the professional movers.