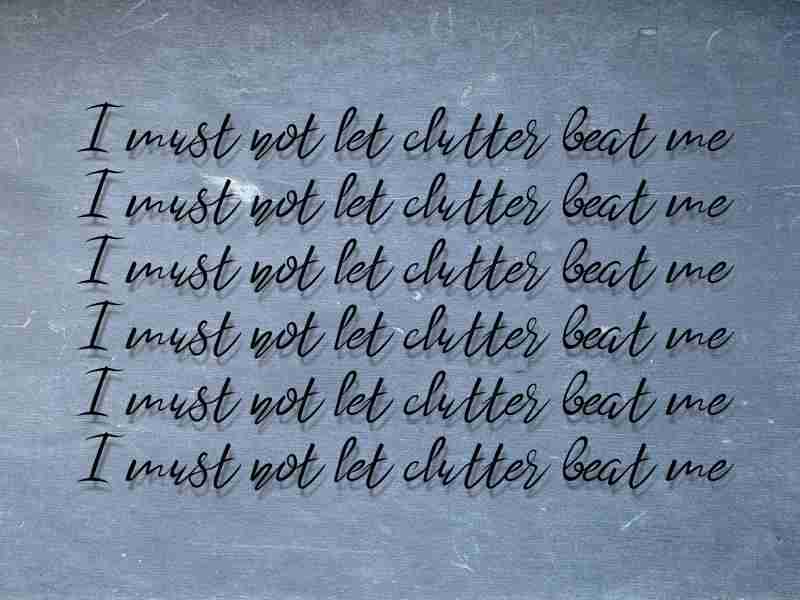 If you've ever thought to yourself, "I need to declutter the house" but never actually came through with it, moving your house is the ideal time to get it done. You have to examine all of your belongings anyway and have to get them out of their places, nooks and crannies.
Decluttering is incredibly helpful and beneficial to your life and budget, as a matter of fact.
How Does Decluttering Help Your Budget?
When you evaluate all items in your house, and it turns out you don't use or need half of them, you can sell them! When you decide to declutter your home before moving, you need to start at least a couple of months before your last day, so you have time to sell at least some of the items.
How and Where to Sell Your Items?
Internet
In the modern era that we live in, you can do anything online. You can sell your items too. There are a lot of sites that are specifically created for people to sell a particular type of item - be it clothes, books, or car accessories - you can post your ads there.

Facebook offers a wide variety of groups, pages, as well as the Marketplace where you can post photos of the items you're selling. It can't get any easier than that.

A classifieds section is also an option. You can post your items for sale in the local newspaper, or on websites with a classified section.

Car boot sales or garage sales
These are the old traditional ways to get rid of unwanted items. Or as Marie Kondo would call them - "things that don't spark joy".

Follow your local newspaper for information about car boot sales in your area, load up your car and head to it ready to bargain.

Garage sales are the other common way. Layout your items in a neat and organised fashion. Put prices on them so people have a rough estimate but be ready to bargain. Please, clean the dust off the items you are selling.

If you have time, you can print out ads stating when and where you will be having the garage sale. Place your ads where it's allowed in your area to let people know.
Donate Items That Can Help Someone in Need.
When you're moving, you want to find new owners for the items you no longer need as soon as possible. Donating might not help your budget, but it will help real people, which is more rewarding and feels better than helping your pocket. You can donate a variety of items, not only clothes and shoes. You can also donate blankets, pillows, books, toys, handbags and backpacks, etc.
There are so many donations and humanitarian aid centres, like the Red Cross, in the UK that you can call to coordinate with people in need and send your items to them. Here's a list of charities by category.
Give Appliances to Friends and Family.
Decluttering the kitchen might be the hardest task in terms of practicality. You've probably collected many appliances, gadgets, dinnerware and kitchen accessories that you hardly ever use. Now is the time to get rid of them. You need not take everything with you when you move.
Got a juice extractor three years ago that you've only used three times? Give it to a friend who wants it. Have ten different baking pans - gift half of them. Don't let thoughts like "I might need it at some point" stop you from giving such items away. Therefore your home needs thorough decluttering.
Note that if you're moving to another country and want to be budget-friendly, it would be ideal to give some bulky аppliances like an oven or a freezer to friends and family. Make sure to defrost the freezer beforehand.
Strong Move can help you with your European moving.
The Hardest Things to Give Up: Gifts, Items With Sentimental Value.
Most people struggle when they have to get rid of gifts from beloved people, even if they have no use for them or dislike them. The fear of offending the people you love shouldn't be a reason to clutter your home and life. What is more, your family and friends have probably forgotten about half or more than half of the gifts they've given you over the years.
But when you're moving, you should think about what's best for you, your home and your budget. It would be mean and inappropriate to give them back the gifts, but you can sell or donate such items.
It is important to keep your mementoes. People tend to hold on to items of sentimental value, such as old school uniforms or prom dresses/suits, books, photo albums, souvenirs, toys, etc. However, when such items become too much, they turn into a problem rather than means to keep lovely memories alive; they end up cluttering your home instead.
Think well about which ones you want to keep, and the rest can be sold, donated or given to family and friends. If you need time to decide what to do with such items, you can put them in storage. See how to prepare and store clothes without damaging them.
Pro Tip:
You can use our
moving checklist
to be more organised before, during and after the moving process.
How to Declutter Before Moving House?
The start is easy – ask yourself these questions:
Do I really need that?
Why do I need it and why do I still keep it?
Is there any real benefit from holding onto it or am I just keeping it for sentimental reasons?
After answering these questions, you will surely know it's time to declutter. So, where to start?
First – prepare the following:
A lot of plastic bags and bin liners;
Good, sturdy boxes;
Labels or a label maker;
Paper shredder;
Parcel or packing tape;
Bubble wrap, old newspapers or packing paperwork.
Note: You can get packing materials and boxes from your moving company!
Note: You can check out some helpful tips for packing when moving long-distance.
Tips for Low-Stress and Organised Decluttering:
Follow these 6 important tips for easy and fast decluttering. You will thank us later!
1. Start right away! This is one of the first things you must do before you continue with packing. Set a time limit for yourself, for example, one weekend. It should be more than enough to make some mess and then clear it out, helping yourself with regular packing at the same time.
Pro Tip:
The most important tip we can give you is to declutter and pack by category, not by room. You will see how helpful this is when you have all your books, for example, in one place and have the option to carefully evaluate which to take and which to leave. This will save you the moment where you've packed all books from the living room, and then you go to your children's room and find a ton more books you've forgotten about and have to re-evaluate your choices and re-pack.
2. Use the four boxes method. This is the most popular method for decluttering, making everything organized and effective. Label one of the boxes "Keep and Use", the second one "Sell/Donate" and the third one "Keep for Storing". The last box, which would be better if it's a recycle bin, will be your "Throw Away" box. Use it for everything that is broken or damaged beyond repair. Go around your home room by room and place every clutter item in the box you believe it's appropriate.
3. Think green. If there is any item that is going to the bin – think about recycling. Check your council website for all the local recycling options. Usually, a free bulk collection service for larger household items (freezer, electronics, furniture, etc.) a few times per year. However, this will vary from council to council, so be sure to check with your local borough. It may turn out that you need to hire a rubbish removals company for that job.
4. Digitalise old paperwork! Do you still keep tons of outdated and no longer needed paperwork? Dozens of documents and bills laying around for 4+ years? It's time to shred them. But first...make digital copies of them. Better to be safe than sorry. You can find many mobile apps that will allow you to scan your documents and create digital copies with a couple of steps. Evaluate your paperwork and decide what can stay on paper, what should be digitalised, and what should be thrown away.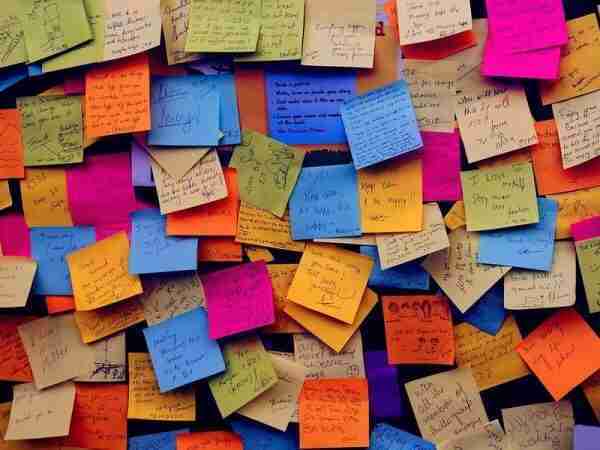 Note: If you've ever wondered why so many sources are telling you to start your packing process well ahead of your moving day… this is why. There's a lot of thinking, planning and work involved in the house removal process.
5. Be cruel! You must follow one simple rule for good decluttering – if you haven't used it for years, you don't need it. Why keep all the clothes that you dislike and never wear? Should you keep an extra 3rd and 4th set of dinner plates for "potential special guests"? Why still keep your PlayStation when you know you will never use it again. Box them, sell or donate them.
Pro Tip:
If you are really unsure about some of the items but time is pressuring you to hurry with your decision, you can put said items in storage and go back to them and decide later when you aren't stressed.
6. Label everything. You'll thank us later. When you start packing the items you will bring to your new home, the more detailed your labels are, the easier it will be for the movers when loading the van and for you when you start unpacking!
Decluttering Areas
1. Your Garage
Almost every garage turns into a storage unit sooner or later. It's the most disorganised place in the house and your starting point for decluttering. Doing this is essential not only for the sake of decluttering but also helps you to sort out any tools and items you may need for disassembling your furniture before you move out. This will also make it easier for you to pack them for moving.
If you are selling your house, it's even more important to declutter your garage as soon as possible. After all, it's good to show future owners that they actually can get a car in the garage.
Step 1. Start by pulling out everything on a sunny (or at least not rainy) day. Throw away all of the rubbish, empty and half-empty tubs and bottles, old opened tins of paint and tubes of old half-used silicon sealer. Consider getting rid of all old paint tins, even the unopened ones. Time and temperature alter or spoil them.
Step 2. Use the 4 boxes method, separate everything into different boxes. Throw away anything broken or spoiled.
Step 3. Separate and categorise the working tools and just about anything you won't throw out. You don't need more than 2 sets of things. If you have any, decide what to do with the extra items.
Step 4. Pack everything you will keep in boxes and stack them in the corner.
Step 5. You can donate to charity any old furniture that is not going to be used again. Don't hesitate to take advantage of our old furniture collection services, with us, you'll save time and effort.
*These steps can be applied to your basement or shed.
2. Wardrobes
Fun Facts
There are £1.6 billion worth of clothes in the UK that are never worn (some of them are brand new), according to the Telegraph.
London is the biggest "offender" with an average of £302.29 of unworn clothes per woman and £248 per man.
Just 12% of the Britsh Declutter their wardrobe, with 11% of them doing it once every 3 years and 2% once in a decade.
Decluttering the wardrobe is one of the hardest things to do... ever.
Yes, it's that bad. One of the main reasons people don't get rid of old clothes is that the clothes may fit them again in the future.
Step 1. Start to declutter in small sections. Try the clothes on. This will help you to decide if you want to keep it or if there is no chance to fit in that again.
Step 2. Sort your clothes with the 4 box method. If you don't have a seasonal rotation – now is a great time to start one. Separate those that are not in the season and box them up. If you are moving soon – you can put all the clothes you will keep directly in the wardrobe box.
Step 3. On the bright side of things, after reviewing all of your clothes, you will have space for new pieces and new styles.
Pro Tip:
Don't hurry to put the clothes you want to throw away in the bin . Socks, belts, hats, underwear and others could be used as padding when you start packing. This will save you tons of paper and bubble wrap, and you can throw them away once you unpack everything in your new home.
Final Words
Downsizing might take a lot of your time if you have accumulated a great number of items throughout the years. But in the end, there are several major advantages to doing this exactly before your move: you finally get rid of the broken items, you have to pack less and pay less for moving services, and then - there's less to unpack at your new house!
And, of course, by decluttering old and unnecessary things, you're opening up space for new ones. Or, if you wish, you can begin a minimalist design and way of life. It's all up to you!
---
Read more about packing and moving:
How to deal with moving anxiety?
Which is the best day of the week to move?
Packing tips for every room.
How to pack a suitcase to save space.
Cancel your council tax when you move.
Seeking professional packers and movers?
We can send experienced packers and movers.