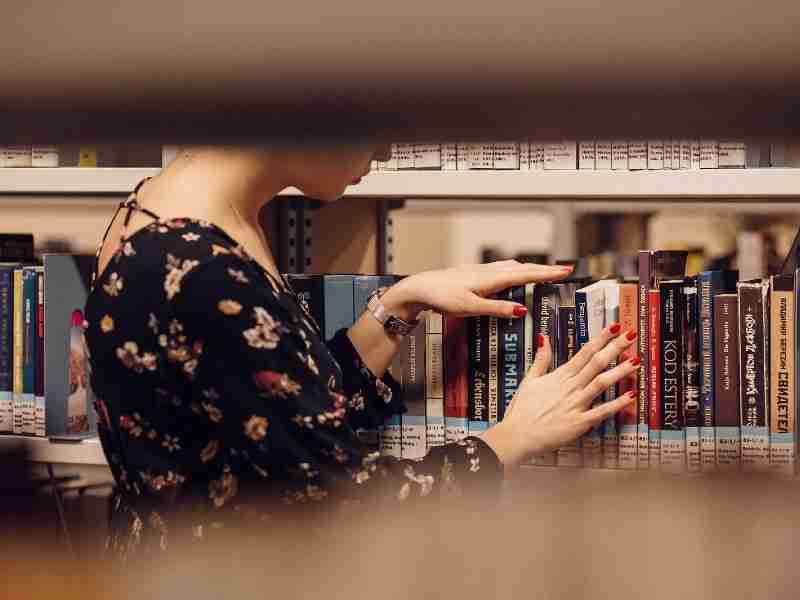 Are you excited about this new chapter of your life? Have you been working hard all year to get the grades, to take all exams with the highest scores? Did you get accepted to your dream university? Great for you and Congratulations!
Your work isn't over yet...
Moving to university is not only exciting and liberating but also responsible and requires a lot of self-control. And it all starts with packing all of your items.
Wondering what you should take to university? Read our checklist of essential things you will need and things you won't need to bring. We've compiled a list that is very easy to follow and doesn't make your luggage the heaviest thing on Earth.
Here is the list of things to take to uni:
We've limited the list to truly only the most essential things
Bedroom:
Stuff for your bed - duvet, bed sheets, pillows, mattress protector, laundry basket
Hangers
Earplugs
First-aid kit
Personal stuff:
Medicine
Bath towel and hand towels, and shower slippers (do not forget them)
Clothes:
Pyjamas
Comfy clothes for when you're home
Clothes for lectures
Formal wear -for any holidays, parties and celebrations while you are at Uni
Shoes
Underwear
Important documents:
Drivers licence
ID card
Passport
All university acceptance documents
Electronics:
Your laptop or tablet
Headphones - buy nice ones that actually work, you'll need them
Chargers
USB
Power extension cable
Kitchen:
Crockery -microwavable
Baking tray, pots and pans
Glasses and mugs
Cutlery, chopping knife and board, grader
Tupperware and freezer bags
Kitchen gadgets
Small appliances - toaster, waffle or a sandwich maker, coffee machine and maybe a small fridge
Don't overdo them. Bring two of each cutlery and crockery. If you are not into cooking, don't bring things to cook in. You won't use them. And if you ever decide to cook and need a pot or a tray, your roommate will most likely have them.
Useful links:
Moving to London to study.
Leaving the UK to study abroad checklist.
Moving to France
Moving to Birmingham
Non-essential but fun to have:
Board games
Pack of cards
A ball
Things you DON'T need to take to university:
Shower products- shampoo, shower gel, soap, etc. You can buy those when you are settled in your room
Cleaning products - you probably won't need any straight away. If you do, you can always buy them when you get to uni. Don't make your luggage heavier by carrying a ton of cleaning products with you.
Books that are not on your university's reading list. You won't have the time to read for pleasure.
What is more, you can call your student halls to ask if there are any appliances in the rooms. Some universities accommodations have things like, a kettle or an iron in the rooms, so if you've packed one, you can leave it behind. Also, ask them if there's a place for things like a mini-fridge or a coffee maker.
Student Moving Out Checklist
1. Make sure you confirm your university agreement of residence. Aside from packing the essential must-have items for the university, you will need to organise a couple of other things for your relocation. Will you be moving internationally to university? Or are you going to another city, or just from your parent's house to the student halls? You will have to plan your moving accordingly.
*For students moving internationally, we recommend organising your moving as early as possible so you can book a cheaper plane ticket.
For students moving in the same country, you have to have enough time to prepare everything. Organising reliable transportation is a very important step in the process. Will your parents help you move out and transport your belongings to university? Will you ask friends to help? Or do you have to find and hire a professional company for student moving service?
---
2. Will you need to arrange a storage service?
Learn how to pack and store clothes safely.
---
3. Will your suitcases be enough to pack everything? Probably not, you will need some boxes for sure. If you wish to save money on moving boxes and materials, you will have to get them on your own. To get strong and reliable boxes, check your local liquor stores. Liquor boxes have to be sturdier to protect the bottles. They will be perfect for packing your essentials for university life.
How to pack a suitcase to maximie space?
---
You have to plan out everything ahead of time. You can take your time researching different moving companies and the deals they offer. There are discounts for students available. Find one that suits your needs and your budget. You can combine your moving with an end of tenancy cleaning.
We understand that you are impatient already and wish you're moving-out day was near, but the more prepared you are, the better.
Think rationally, you are a grown-up and moving out on your own, probably for the first time. Be smart about it.
Pro Tip:
You can use our
moving checklist
to be more organised before, during and after the moving process.
Upon arrival to your student accommodation
After all of your luggage has been carried into your room, make sure you inventory your boxes and items to ensure no box has been left in the moving van or in your parents' car. Then unpack and settle down. Don't let the moving anxiety kick in and ruin your first day at university. Many students experience anxiety, especially if it's their first time away from home. But it's nothing too scary and it goes away quickly.
Strong Move can assist you with your overseas move to university!
---
More helpful info about student relocation and moving to university:
How to tell the council you have moved?
How to pack for long distance relocation.
More than 50 packing tips
Ready to move for university?
We offer student removals service and can take the job off your hands.