Photo by Kelly Sikkema on Unsplash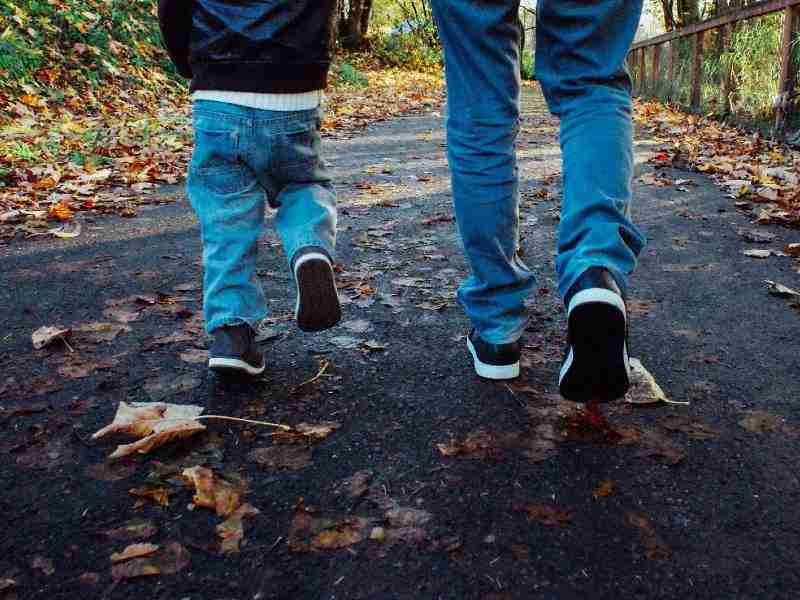 Moving house can be difficult enough without having the kids in tow. Read our top 10 tips for moving with kids for a smoother move.
There's a lot to think about when moving home. Where will you live? Will you have time to pack everything? Which moving company will you hire? But perhaps most importantly, how will your children cope with the move? Moving home is hard enough as it is, but throw kids into the mix, and suddenly there's a whole lot more to think about.
Our 10 Tips for Moving With Kids:
Communicate & Plan Ahead
If you've decided to move your family, the best thing you can do for your child is to communicate with them early on in the decision-making process. The more time children have to prepare mentally for a move, the better. If they know what to expect, the change won't seem like such a challenge once it happens. But be sure to leave unnecessary or stressful information out - kids don't need to be worrying about financial stresses!
Get the Kids Involved
Involve the kids by openly answering any questions about the move and discussing ideas together as a family. By letting them know that their opinion matters, they'll feel more involved in the moving process and hopefully less overwhelmed by the idea of moving. You should give them tasks and chores that are appropriate for the kids' ages. If your children are old enough, ask for their opinion on the homes you're considering or the paint colour options you're choosing between. You could even ask for their help organising a garage sale to get rid of old things you don't need anymore or ask them how they'd like to decorate their new bedroom.
Read more:
Best day to move house superstitions
Tips When Moving Heavy Furniture Yourself
Moving house on last minute with kids
Get Excited Together
Kids are intuitive and will pick up on your feelings about moving home. So be sure to speak about the new home with excitement and try not to let worries or stress show. Mention how beautiful the new home is, the neighbourhood's great facilities, and how wonderful their new school will be. Mention new places that you know they'll like, such as the local water park, playgrounds or pet stores, for example.
Visit the Neighbourhood
To help your kids adjust to the move, it could be a good idea to visit your new neighbourhood beforehand. Of course, not everyone can do this (especially if you're moving interstate or overseas!). But if you're able to, try visiting parks, restaurants or theatres in your new neighbourhood to create positive experiences and help the kids adjust.
Make a Trip to the Charity Store
Moving house is a good opportunity to downsize and declutter your home. Before beginning the process of packing your kids' things, be sure to go through the items with your children so they can help decide what they do not want anymore. Giving to charity stores is a great exercise in teaching children about the importance of recycling and giving to others.
Read more:
How to declutter before moving
Host a Farewell Party
This tip could be particularly important for older kids and teens who have a hard time saying goodbye to their friends at school. Organising a farewell party to properly say goodbye to everyone can be a great way to close that chapter and prepare for the next one. If you're moving to a new home within the same city, you might even like to have a housewarming party at your new house instead!
This is a great way to settle into a new place and celebrate with friends and family. And if you're moving to another city, it's a great place to meet your new neighbours and make friends.
Stick to Your Daily Routine
Despite what your kids might tell you, children thrive on a good routine. Moving comes with many new things, but sticking to a routine can help settle kids' anxieties around moving and help them settle into their new home. Unpacking familiar objects in your new home can also help kids feel familiar with their surroundings and more at ease in their new home. Unpacking sentimental items like picture frames or beloved teddy bears before anything else can help kids feel comfortable.
Read more:
Moving house with a dog Moving house with a cat
Friendships Are Vital
Having a strong social network is fundamental to adults and children alike. Oftentimes, kids (and especially teens) are most concerned about leaving their friends behind and making new ones. Making new friends and breaking into social groups is no easy task. By keeping in touch with old friends via social media or video chat, kids can help to ease the burden of moving away from their old friends. You might like to help your kids make new friends by signing them up for extracurricular activities or sporting groups that they enjoy.
Pack a Special 'Moving Day Bag'
During the days or weeks that it takes to move from one house to another, kids can feel lost having their things packed in boxes and out of reach. To make things a bit easier, try packing a special 'moving day bag' filled with their favourite things. You may want to do this before the professional movers and packers arrive to pack the rest of your belongings. Do they have a plush they sleep with every night or a specific nightlight they can't sleep without? Pop it in the bag! You might also like to pack something special like a new colouring book to keep them occupied on moving day.
Read more:
How to pack plates and glasses
Hire Professionals
Moving day is stressful enough without having to keep an eye on the kids all day. A babysitter can help to keep the kids out of your hair while you get busy packing and unpacking the seemingly never-ending stack of boxes. Babysits, for example, connects babysitters with parents in need. Organising this beforehand will keep kids entertained, and you'll have one less thing to worry about on moving day!
Last, but not least, hire a reliable moving company that will send you trained packers and movers to make your moving day go even smoother.
Ready to organise your moving day?
Check out our house removals service page.