There are few things that are more annoying than unpacking and arranging everything at your new place. Especially if you pack, move and unpack often. However, if you make a plan for the unpacking and go after it, you can be sure that the process will be significantly shorter and less irritating. Therefore, if you want to make the unpacking as quick and hassle-free as possible, read the next 8 tips for the best way to unpack after a move! Please, before going through this, make sure you have first read how to pack for a long move. and what the best day of the week to move is.
How to Unpack After Moving House
Check if every room is clean. It always starts with this. In the most common cause, the previous tenants or the landlord would have cleaned the home properly. However, if that is not the case, you most certainly should start with cleaning your new place. After that, you can continue with unpacking.
Open the prepared box of essentials. It is crucial to have a box of essentials for the first night in your new house or apartment. It should contain things like food, towels, a set of clothes, a toothbrush, toilet paper, and everything else you will need during the first 24 hours.
Sort the boxes according to their labels. If you have labelled your boxes properly, they should be for the different rooms. What you should do is place all living room, kitchen, bathroom, and bedroom boxes according to the labels. Keep in mind that you need to have enough space for the furnishing. So, make sure to stack the cardboard boxes on one another if you want to have free space for the furniture.
Arrange all furnishing. It will be great if you have created a schematic with the furniture arrangement in your new house. However, if that is not the case, you should think of an appropriate composition that suits you. You can always change it later.
Organise your wardrobe and the cabinets. Since they take a lot of space, it is important to arrange your clothes after you are done with the furniture. When doing so, remember that house moving is one of the easiest ways to de-clutter. So, do you really need all your clothes?
Clocks, electronics, books – those come next. You need to have your cabinets, both bath and bedroom ones, appropriately arranged. This will leave you with less stuff to arrange and more empty cardboard boxes that you can throw away.
Start arranging the kitchen after you are done with the bath and the bedroom. Since there are hundreds of kitchen items that you need to unpack and fit in the right places, this part is considered one of the most irritating. Furthermore, you need to properly assess where to put all plates, drinking glasses, and cutlery so that the next couple of weeks, while you get used to your new place, you don't look for them long. You might also leave a couple of knives, forks, and spoons out on your kitchen countertop.
Put all appliances inappropriate places. As a premier London moving company, at Strong Move, we always ask our clients where should the appliances be left. This way you know that you won't need to move the stove from one end of the kitchen to another. However, if you need to change the oven's place, make sure to place it near the cupboards where you left your cutlery and pots. It is also recommended to have a place designated for the small appliances that you don't need every day.
Put the detergents in a safe place hard to be reached by kids. Because they might be toxic, it is best if you designate a place to store the detergents. Make it hard for kids to reach it. A top-shelf or cupboard will be great!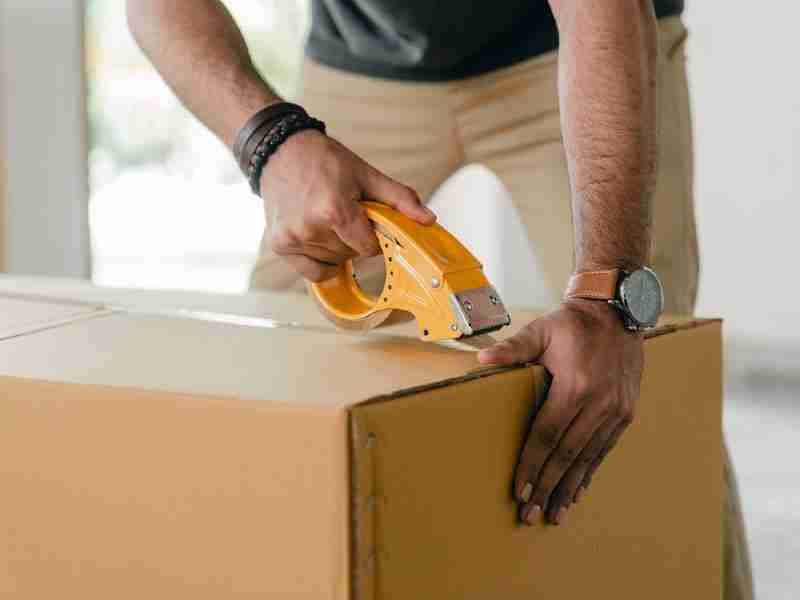 Wondering how long does it take to unpack after moving? Well, if you are disciplined, don't procrastinate, and follow our unpacking tips after moving, it will be over sooner than you have expected! There are many reasons why moving is one of the most stressful processes. One of them is that it is time-consuming and takes a lot of time to arrange your new home as you please. Nevertheless, moving to a new house can help you de-clutter and open a new page in your life. So, don't let the stress win. Instead, consider this as a needed experience that will make you stronger.
For many people unpacking, organising, arrangements and furnishing after a move are an ideal way to deal with moving anxiety. It might work for you, too.
---
Get a Free Quote