Last Update: 18.02.2022
Few things are more annoying than unpacking and arranging everything at your new place. Especially if you pack, move and unpack often. However, if you plan the unpacking and go after it, you can be sure that the process will be significantly shorter and less irritating. Therefore, if you want to make the unpacking as quick and hassle-free as possible, read the following eight tips for the best way to unpack after a move! Before going through this, please make sure you have first read how to pack for a long move. And what the best day of the week to move is.
8 tips for unpacking after a move
Have a system
Before unpacking, it's good to have an idea of what you are packing. In order to avoid chaos, make sure you have a list of the items you are moving, and that you box them up accordingly. Try to label your boxes with either room-related details or specific use before the move.
Sort the boxes according to their labels
If you have labelled your boxes properly, they should be for the different rooms. You should place all living room, kitchen, bathroom, and bedroom boxes according to the labels. Keep in mind that you need to have enough space for the furnishing. So, make sure to stack the cardboard boxes on one another if you want to have free space for the furniture.
Open the prepared box of essentials
It is crucial to have a box of essentials for the first night in your new house or apartment. It should contain things like food, towels, a set of clothes, a toothbrush, toilet paper, and everything else you will need during the first 24 hours.
Unpack in the kitchen
Since you need to unpack hundreds of kitchen items and fit them in the right places, this part is considered one of the most irritating. Furthermore, you need to properly assess where to put all plates, drinking glasses, and cutlery so that in the next couple of weeks, while you get used to your new place, you don't look for them long. You might also leave a couple of knives, forks, and spoons out on your kitchen countertop.
Sort out the bedroom
Begin by making the bed and then unpacking the linens for that specific bed. You might want to take this opportunity to plan out your furniture placement and closet organization before unpacking any boxed items. Installing shelving or a closet system now will save you some work in the long run.
Unpack the bathroom
Unpack your towels and toiletries. You'll be so glad you did. A comfortable house with a fully stocked bathroom can quickly become a home. Start by unpacking the most important items like medications and body care products.
Arrange all furnishing
It will be great if you have created a schematic with the furniture arrangement in your new house. However, if that is not the case, you should think of an appropriate composition that suits you. You can always change it later.
Place all appliances in the appropriate places
As a premier London moving company, at Strong Move, we always ask our clients where should the appliances be left. This way, you know that you won't need to move the stove from one end of the kitchen to another. However, if you need to change the oven's place, make sure to place it near the cupboards where you left your cutlery and pots. It is also recommended to have an area designated for the small appliances you don't need every day.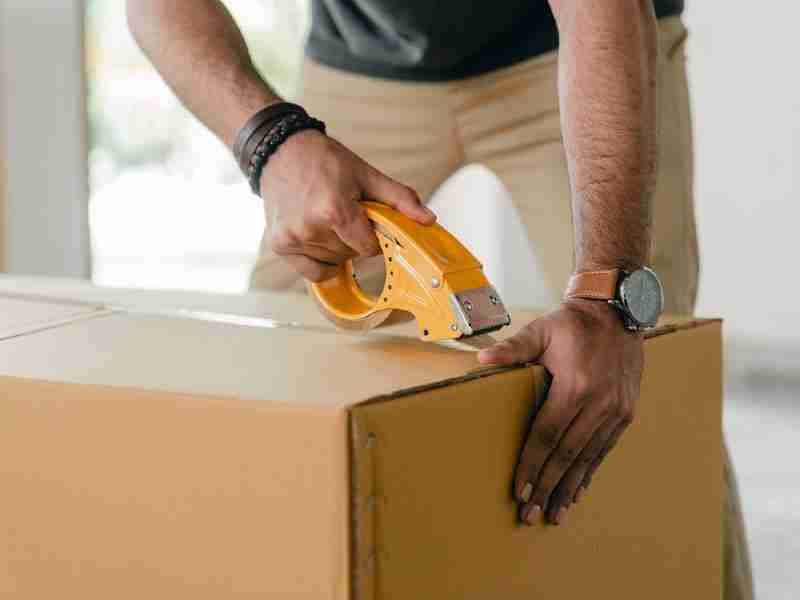 How long does it take to unpack after moving
The unpacking process is a lengthy one. It depends on many factors: how much help you have, how much time you can devote to unpacking, and how much of a perfectionist you are. Most people take several weeks to get everything put away after moving, but with enough help, you can be done in 1-2 days.
There are many reasons why moving is one of the most stressful processes. One of them is that it is time-consuming and takes a lot of time to arrange your new home as you please. Nevertheless, moving to a new house can help you de-clutter and open a new page in your life. So, don't let the stress win. Instead, consider this as a needed experience that will make you stronger. For many people unpacking, organising, arrangements and furnishing after a move are ideal ways to deal with moving anxiety. It might work for you, too.
---
Professional packers and movers for a stress-free move
We know that moving and packing can be stressful. That's why, here at Strong Move, we believe in providing our customers with the best possible experience. We have years of experience and thousands of successful jobs under our belt. Contact us today for a free quote, and you'll be part of the "Strong" family!
Get a Free Quote