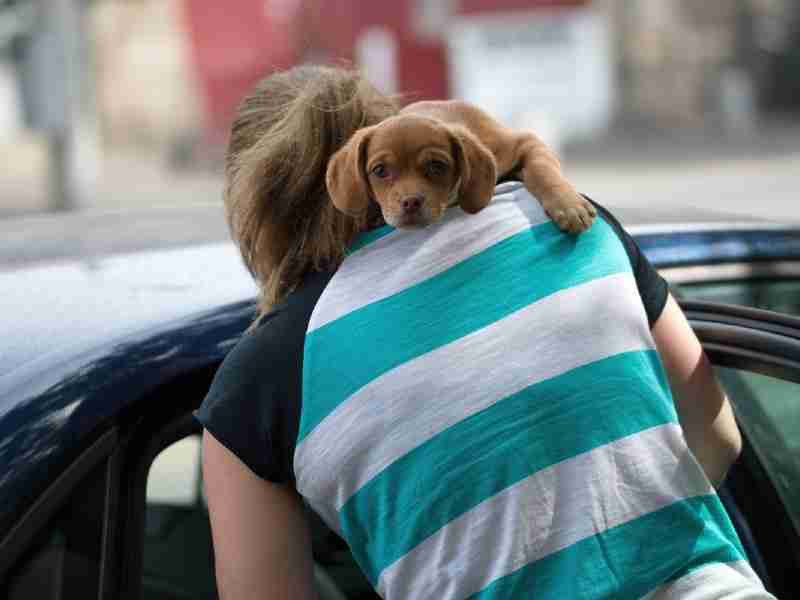 Relocating abroad is an exciting task where packing becomes cumbersome. Packers and movers ease out the mission of shifting goods, but some precious things need individual attention before starting country travel. One such task to proceed when moving abroad with a dog.
Dogs at home are like an extended family, so extra preparation is the call of the hour to make their overseas move easy and safe. They give good company to children at home and grandparents and cut down stress, so there is no reason to abort the idea of their co-travelling with you. Lost goods are liable for a claim, but any personal harm to a Corgi or a Labrador at home can be emotionally devastating. Moving abroad with a dog needs a little bit of research and planning for things to become easier and more smooth. Let us find out some dos and don'ts that will get your furry friend to move to your new home abroad safely.
Do's to Follow When Moving Abroad With a Dog
Prepare Your Pet Ahead of the Foreign Trip
Relocation with animals is not a casual activity. It can be challenging to move even a well-trained dog breed to foreign shores. They are intelligent animals and take note of their immediate environment and surroundings. So, mentally prepare yourself first for the country shift as it involves your lovable pooch. Also, check with the veterinary doctor on the travel requirements of your pet such as vaccination, dog bed and miscellaneous stuff. Get a fair idea of the pet regulations of the country you are shifting to. Also, read the rules about taking pets out of the UK.
Attend to the Dog's Emotional Needs
Animals are prone to anxiety when travel is on the cards. A mere dog bone or a blanket may not pamper them enough to agree to cross-country movement. Talk to and play with them in the run-up to the day of boarding the flight. Giving them extra attention and love in feeding and bedtime will relax them for the move and make your travel calm and comforting.
Read more:
Make the Dog Kennel Ventilated
When packing luggage for the trip, make sure the kennel for your dog is suitably ventilated. A closed suitcase may give a feeling of suffocation, but your pet needs normal breathing. In case you are in favour of taking a carrier bag, make sure it is well-labelled with the mention of your dog's name and ID. Get high-tech microchip registration for your pet. It is a pet recovery database that brings lost pets home.
Get Your Dog to Be Regular in Doing Fitness
As the moving day gets closer, see to it that your pooch is getting adequate fitness. A few of the essential things you must get your dog to be active in is regular walks, playing with its animal friends. Getting into shape is vital for your dog before it puts its feet in a foreign land. For water-friendly dogs, it is a good idea to get them to swim and flex their muscles. Exercise can be a wonder for dogs as well, and it is a stress-reliever too.
Don'Ts When Moving Abroad With a Dog
Avoid Giving Solid Food to Pets Before Moving
Flight anxiety is common to humans and pets. Avoid feeding house dogs with solid food a few hours before the flight departure. Vomiting and motion sickness can happen in dogs as you ready them for travel. So, plan your dog's meals before flight travel so that they don't surprise you with throwing up on the way to the airport.
Avoid Flight Booking Without Checking the Airline's Regulations
Check with the airline you plan to fly on pet flying regulations and travel arrangements for your dog. Not all breeds and sizes have permission to fly, so this is a crucial point to find out from the airport authorities. Depending on the airline's decision, your dog may travel with you on the plane or in cargo. Do a careful study of the possible restrictions on kennels and travel tote bags. Some airlines charge an extra fee for pet flying, so check out on this aspect too.
Do Not MIX Your Luggage With That of Your Pet
When moving your dog abroad, keep the daycare essentials of your pooch in your travel bag, and not hidden in your luggage trolley. Food items, water bowls, medication, chew toys, blankets and poop bags should be within your reach when you are flying for the dog's comfort. Make sure to carry an extra pair of essentials for your pooch to last you when you have successfully moved into your new house.
Shun the Idea of Using a Moving Company to Move Your Dog
The job of moving companies is to shift luggage from one destination to another. The movement of live animals (dogs, cats, birds) is best under human custody, not packers and movers. Always look for professional firms in pet relocation who specialise in moving animals by plane.
Avoid Letting Your Dog Go Loose in Your New Garden
A secure house in a new location is a must for you and your dog. Check the height of garden walls and fencing in your new home. Look out for gaps and get them repaired fast. Let your dog explore the new garden safely and confidently.
Conclusion
Keep in mind that moving abroad may come up unexpected. So, give yourself adequate time to think and decide the country shift. Remember, the steps you take involve an important member of your family - your pooch. Pets are a treasure. Love them, pamper them, as you do with your children. Never leave them alone or give up on them when there is a sudden cross-country travel coming up. They need your emotional support and your physical presence to love life and you. 
References:
https://www.petrelocation.com/arrange
https://www.petfinder.com/dogs/lost-and-found-dogs/why-microchip/