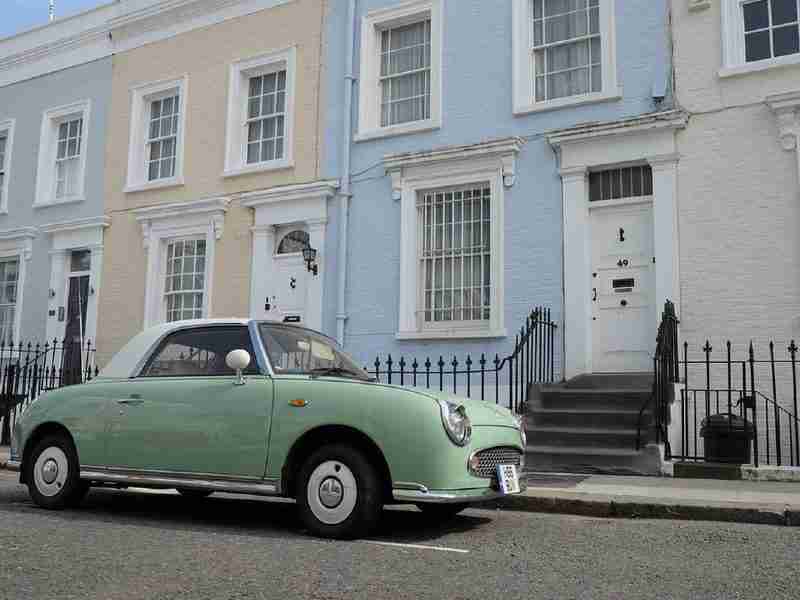 In the past, Stoke Newington used to be one of the bad areas in London, where you wouldn't spend your free time. But after the nineties, when all the restaurants, boutiques and delis started popping up, living in Stoke Newington became prefered over other areas in North London. Stokie (the informal name for Stoke Newington) is generally recognized as the N16 postcode area, although N16 also includes Stamford Hill and Shacklewell).
Stoke Newington is part of the Hackney borough with neighbouring area Dalston to the south, Finsbury Park and Newington Green to the west, Stamford Hill to the North, and Upper Clapton to the east. One of the main areas for shops, bars and restaurants are located on Church Street. A farmers' market (open every Saturday morning) is located on Stoke Newington High Street, along with cheaper bars, pubs and a series of Turkish restaurants.
Overall - if you are thinking about hiring a removals service to move to Stoke Newington - you didn't make a bad choice.
Good Points
A lot of places to eat;
Great bus lines (including 24/7);
Nice shops;
A lot of good pubs.
Bad Points
No tube;
Some parts are very expensive;
Overcrowded at weekends;
Not enough night bars and clubs.
People
Although Stoke Newington underwent major gentrification in the '90s, it's still one of the most multicultural areas in London, with just above 40% Brits living there. Some of the biggest immigrant communities are the Irish, Turkish, Asian, Afro-Caribbean and Jewish. New communities also emerge with the time, as Polish and Somali's.
With its own Literary Festival, held in June, Stoke Newington is a great place to catch up with the mix of cultures in the area.
If you're worrying if Stoke Newington is safe, you can rest assured that it is.
Pubs, Clubs and Entertainment in Stoke Newington
Stoke Newington is a place filled with more pubs than clubs. Some of the most famous places you could visit are the newly renovated The Prince, the friendly Irish pub Auld Shillelagh and of course Jolly Butchers, all serving real beer, ale and ciders rather than fancy cocktails.
Another place you will want to visit is The Drop, housed in the pub The Three Clowns. As one of the few places which stay open late, The Drop is pretty much the nightlife in Stoke Newington. The newly opened Birthdays and The Baby Bathhouse are the other open late clubs you may enjoy.
Of course, there are Turkish cafes, where you'll find yourself often when you are on the hunt for a nice place to spend your weekend nights.
For the non-drinking entertainment, Stokie offers an independent cinema, The Rio, and the best local art gallery Hang up pictures, showcasing both international and local arts.
Restaurants
One of Stokie's strongest points is the number of places to eat. Living in Stoke Newington and trying each local restaurant it's like going on a culinary tour.
Suppose you want to enjoy Indian food you definitely must pay a visit to one of the Rasa's restaurants (one for veggies and the other for meat lovers). Many people say Rasa serves the best south Indian food in the whole of London.
If you are seeking a French taste experience – you have to try the Belle Époque – a nice Paris themed patisserie. Itto is serving a wide range of Asian food (including Thai, China, Vietnam and Japan), while for the pizza fans, there is the late-night Datte Foco. Il Bacio is the place you want if you are looking for some good seafood.
For the brunch lovers, you can try The Blue Legume and Homa, serving the classic breakfast menu everybody loves.
Shops in Stoke Newington
Stoke Newington is a great place for a shopping spree with shops for every taste – from the vintage Little pad, through the designer Hub, to the children shops Olive Loves Alfie and Born. There are also beauty salons, florists, musical instruments shops and the great Stoke Newington Bookshop.
Local Landmarks
The most unique landmark in Stokie is the Abney Park Cemetery, which is one of the "Magnificent Seven London cemeteries". Its ancient greenery and headstones make the Abney Park Cemetery a favourable place for artists and photographers.
If you want to spend your time in nature – Clissold Park is the place you are looking for. It's the main green space area in Stoke Newington, and it includes an animal and bird sanctuary, and it's a great place for relaxation or jogging.
---
Check out our MOVING CHECKLIST.
---
Transportation
Unfortunately, Stoke Newington is one of the many areas in Hackney without a tube, and the closest stop is in Seven Sisters for the Victoria Line (which is not too far away). The rest of the closest tube stations are in Manor House (Piccadilly Line), Angel (the Northern Line) and Finsbury Park (both Victoria and Piccadilly Lines). Unfortunately, they are still about 20 minutes away with a bus ride.
The buses in Stoke Newington, however, are compensating the missing tube with many regular lines in all directions, including night buses (73 and 76) and 24-hour buses (149 and 243).
An overground rail line is also present, going to Cheshunt, Enfield, Clapham, Richmond, Liverpool Street and Stratford.
Employment
The unemployed rate in Stokie is 5.3% (which is right about the London average), with 41.8% Full Time, which is slightly better than the London average. The general employment rate is 73.4, which is also better than the London average.
The Median annual Salary in Stoke Newington is £27,212, which is close to the median London salary.
Schools in Stoke Newington
When it comes to education - Stokie got it all. Actually, the parents are happy to get their children to the Stoke Newington schools. When you know Ed Balls (the former Secretary of State for Children, Schools and Families) is sending his kids to Grazebrook (located in Lordship Road) - you know this is the right place for your kids.
The other 3 main primary schools are Betty Layward in Clissold Road, the Grasmere in Albion Road and William Patten in Church Street.
Ofsted's rating for Grazebrook and William Pattern is "outstanding", while both Betty Layward and Grasmere are "good".
Stoke Newington won't disappoint you, too, if you are in search of comprehensive schools.
Mossbourne in Downs Park Road is the one with the "outstanding" rating by Ofsted.
The "good" ones, all coeducational, ages 11-18, are:
Stoke Newington - Clissold Road;
Petchey Academy - Shacklewell Lane;
Skinners' Academy - Woodberry Grove;
Highbury Fields (girls) - Highbury Hill;
If you are looking for the nearest top private schools, you may check the girls' City of London school in Barbican and the boys' City of London school in Queen Victoria.
Housing
Church Street and the roads leading to it are known as residential areas, and as such – most of the houses are Victorian-style terraced houses. Rent prices in this area are rising all the time, particularly in N16, where the rent prices could go up to £1800/week.
Also, don't forget to cancel and set up new council tax account when you move.
Cheaper houses could be found closer to Clissold Park (the Green Lanes side), Clapton and Hackney Downs, where you could find rent prices as low as £350/week.
The average rental price in Stoke Newington is about £515/week for 2-bed properties and about £660 for 3 bedroom properties.
If you want to buy a property in Stokie, have in mind that the median house price is about £483,125. But keep in mind that buying a property can be a long process.
---
Get a Free Quote