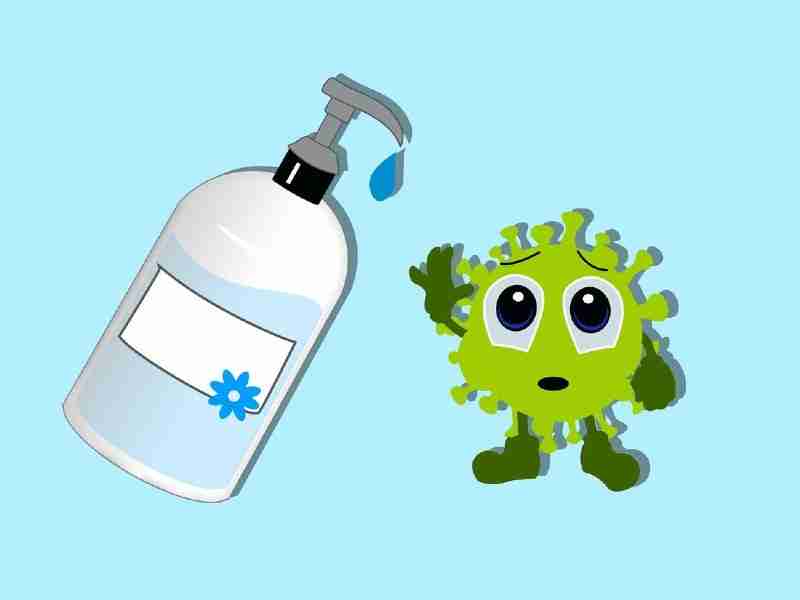 ‌A‌ ‌Quick‌ ‌Guide‌ ‌To‌ ‌Home‌ ‌‌Moving‌ ‌During‌ ‌Coronavirus‌‌ ‌Outbreak‌ And How To Choose A Removal Company
Should you move during the Pandemic?
The pandemic is quite an uncertain time, but if you have to move, you can do it. Some people were already in the process of transitioning to a new property. Others lost their jobs due to the global pandemic and need to move away to provide for their families.
In such cases, you should move, regardless of the pandemic. But are removal companies working?
The government understands the situation, and it gave removalists permission to continue their work and provide services to those in need. Of course, after agreeing to follow all the best practices to avoid the spread of coronavirus.
Caution needs to be applied while moving to a new home. Most important, you need to do research. Research for the best local removals company that can help you with your house move during a coronavirus pandemic.
You should check if the company meets the following criteria:
The staff is well trained in how to operate safely in a customer's home.
They follow strict sanitisation measures and safety procedures.
Each member of the staff is provided with PPE (face mask, gloves, overshoes, oversleeves) and actually uses it before entering a property.
Check out How to Cancel Council Tax When Moving House in the UK
You can always just give the company a call and ask them straight away about their approach during these times. Another way for you to take a peek behind the curtains is to look for recent reviews online.
It is a good idea to choose a company that offers a virtual survey (link to a virtual survey page, if any) of the house. They should be able to gather all of the information they need remotely via quick video chat.
Note: Most likely, you don't need all items. Some of them can be sold or donated. Make a fresh start and take only the necessary stuff. It will also reduce the relocation cost.
How to Prepare for Moving House During COVID 19
There are a couple of things you can do to further ensure your safety and the safety of the relocation team.
Buy new packing boxes when packing. Most removals service providers sell packing materials as well. If it's not in your budget and you need to reuse packing materials, handle them with gloves. The virus can remain infectious for 24 hours on cardboard.
Clear a room in which other family members and children can stay in, while the movers are doing their job.
If you're moving with a pet make arrangements for their care, or dedicate a room where they can stay without interfering with the moving team.
If you are not moving with appliances and heavy furniture, you can gather all of your belongings in a single room, so you can make the loading process easier and faster.
Buy extra hand sanitiser and alcohol wipes just in case you or any of the pros need it in a hurry. Keep some near the entrance for more convenience.
Safety is important to all of us, so if you don't feel well on the day of the move, inform the removal company.
Make parking arrangements prior to the service. This is always mandatory.
Those are the main things you can do before the arrival of your relocation team. Taking those few extra steps, plus the efforts of the relocation team will ensure a swift move with minimal contact.
Things to Keep in Mind on Moving Day During COVID-19
On your moving day, there are a couple of things you should pay attention to:
Social distancing: First of all, keep social distancing, you can learn more from the official government website. If you need to oversee the packing or removals process, try to keep distance and don't stay on the way of movers. If your belongings are gathered in a single room, you can simply point the pros in the right direction and wait outside near the van, to see if everything is being loaded.
Ventilation: Leave a couple of windows and a door open if possible. This will ensure better ventilation of the property. Keep them open while the movers are doing their job. The entrance will probably stay open anyway.
Disinfection: You can regularly wipe down areas that are frequently touched like doorknobs or railings, to ensure they are germ-free.
Last but not least, try to pay for your service online and limit your contacts with the movers. This might seem a bit rude, but the professionals will understand your behaviour. After all, it's for their own good as well.
How to Approach Settling in Your New Home if You Are Moving House During Coronavirus
When entering the property, open a couple of windows again to provide proper ventilation and air out the stale air. You can now start with deep cleaning all the rooms. You can also benefit from the service of certified Antiviral, Sanitisation and Disinfection companies. They will treat all the risky areas with a virucidal cleaner. This should be planned ahead and ideally would be done before your items arrive at the property.
Usually, when you hire a moving company, they unpack all your belongings for you. If it's possible, do it yourself this time. The relocation professionals will carry in heavy furniture and appliances, but you could do everything else.
While unpacking, remember to wear gloves and carefully dispose of all the packing materials and boxes.
Note: Avoid touching your face while unwrapping items.
Relocation is an exhausting experience for anyone, and moving during COVID - 19 can add extra stress and even risk. We hope we have helped you with these tips to lower that risk.
Stay safe and enjoy your new home!
Read more:
Best Day of the Week to Move – Moving House With Less Stress