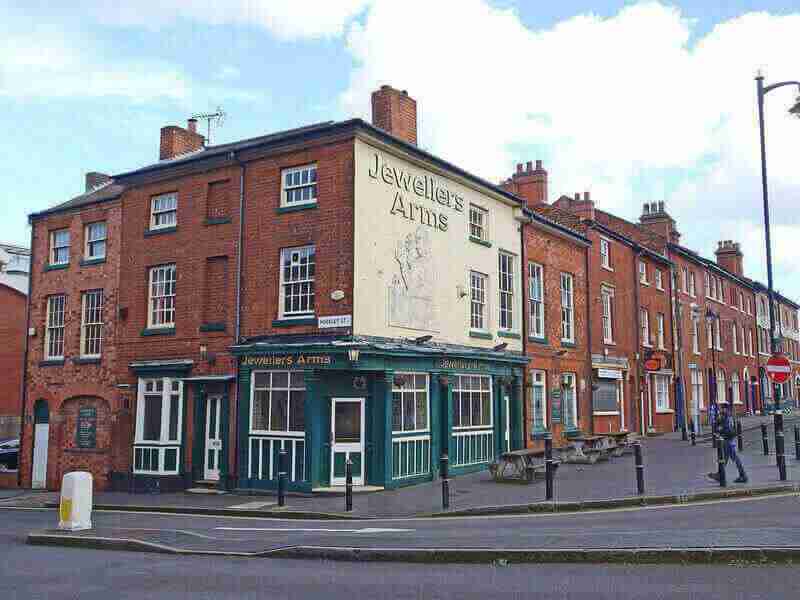 Image by Sharon VanderKaay; Licence: CC BY 2.0
If you're considering moving to Birmingham, then this post is for you.
Sometimes moving to another city is an option, sometimes it's not. There are many reasons why people move cross-cities. Usually, it's for work, for university, for a new beginning, to escape from something or someone, for a loved one, for financial reasons, etc.
Birmingham offers a lot of opportunities to everyone, regardless of the reason you're moving there.
About Birmingham
Birmingham is one of Europe's biggest cities. It has a population of over one million people and gets nearly as many visitors each year. It's been listed in various charts as a city you must visit in your lifetime. One of the many advantages of the city is that it's in the heart of England and the centre of the rail and road network. You can easily get from Birmingham to any city in the UK. It's also quickly becoming a city that Londoners choose to move to. Fun Fact: It is possible to travel to 90% of the UK from Birmingham in under 4 hours.
How to Move to Birmingham From London?
Deciding to move might have been an easy choice for you. However, organising the actual move might not be as simple. To organise a move from London (or anywhere else) to Birmingham you'll need to do the following:
Do the research and call removals companies to get some quotes so you can make the best decision. The company needs to be trustworthy, preferably local, and of course you'll need to have a budget in mind for the removals service.
* Pro-tip: Be careful when a certain quote is much lower than the rest you've received. That might be a sign of a scamming moving company!
Inform the local council of your move at least a month in advance so you can cancel your council tax.
Make sure to Inform utility providers that you'll be moving. 
Inform your landlord (for tenants) or put up your house for sale (for homeowners) at least a month in advance. The earlier you give the notice, the better.
Research the areas and find the one that suits you the most to live in.
If you're moving for a job, ask your company to assist you with the relocation and finding a place to stay.
When moving with children, take the time to do thorough research on where the best kindergartens and schools are. 
If you're moving alone, you might want to consider shared living and find a roommate to divide the rent with.
Cost of Moving to Birmingham From London?
As it is located in the heart of the West Midlands, it's easy and affordable to move to Birmingham from anywhere in England, including from London. It's also roughly in the middle of the UK, and it's fairly easy to move from anywhere in the UK to Birmingham.
Your removals company will assist with everything about your move from London to Birmingham. Including moving boxes and packing materials delivery, storage, packing service, assistance with shipping arrangements, move out cleaning, etc.
That being said, the cost will vary depending on the number of services you combine with your removals. The distance from postcode to postcode and the time needed to load and unload the moving van also play a major role in forming the final price of the service.
Cost of Living in Birmingham?
What attracts people to move there? The city has a lot to offer. Rent is 50% cheaper than it is in London. The average salary is smaller than in London, but with the inexpensive rent, the people in Birmingham also spend around 20% less on food items and utility bills.
Housing and Rent Prices in Birmingham
Depends on the area you choose to live in, you can expect to pay on average the following:
| Type of property | In City Centre | Outside City Centre |
| --- | --- | --- |
| 1-bedroom | £550 | £350 |
| 2-bedrooms | £700 | £600 |
| 3-bedrooms | £900 | £700 |
Property costs for sale on average are: One-bedroom flat - £160,000 Two-bedrooms - £185,000 Three-bedrooms - £200,000 Remember that the process of buying a house can be long and tedious, so be careful when you leave your current property.
Cost of Utilities in Birmingham
It depends on the type of property and the number of people living in it, but on average, you can expect to pay around £90 for a small apartment and over £130 for bigger flats and more people inhabitants. This sum is inclusive of energy, water, heating/cooling, but not council tax.
Birmingham Council Tax When Moving House
When moving to Birmingham, you must inform the council you're moving out of and the local council in the area in Birmingham that you're moving to. Even if you're moving from one to another Birmingham address, you'll still need to do that. For example, if you live in London, you will need to cancel your council tax there and inform the local council in Birmingham to set you an account there. What you'll need:
Give them the current address
Give them your new address
And the dates for the moving out and moving in
For more information about bands and charges in Birmingham, check here.
Average Salary in Birmingham
According to PayScale, data collected in 2019 shows that the average annual salary in Birmingham is around £22,000. Compared to London's average, which is around £36,000, it seems a lot less. However, the monthly expenses - transportation, food, utilities, rent - Birmingham is more inexpensive. So you will earn less, but you'll also have fewer expenditures.
Is Birmingham Expensive to Live?
It depends on the lifestyle you're used to. As we said, the average salary in Birmingham is around £22,000, and the rent is much cheaper than in London, as are most products, public transportation, and even utilities. So, it depends on how much money you're used to spending. One of the biggest expenses a young family has is childcare. Although childcare expenses are smaller than the UK average, they can be quite costly to people with children under 3 years old, says an article in Birmingham live. It can get up to an annual tax of £5,500 for a 2-year-old to go to kindergarten. The monthly tax for children older than two years is cheaper, and for some, kindergarten can even be free.
Living in Birmingham
Being the second-largest city in England after the capital, Birmingham has a lot to offer. Located in the heart of the UK, it draws people from different cultures, different ends of the UK and the world, and of different ages. Birmingham has the second strongest economy in the UK, second only to London. Job openings are not scarce in the city. Some of the key industries in Birmingham are production and manufacturing, logistics and distribution, business services sector, public and health, financial and insurance sectors. Many of its areas offer green spaces, schools and kindergartens. The nightlife isn't bad either. In fact, Birmingham is only second to London in the number of Michelin stars restaurants. The city also has over three universities that also attract young people looking for the best place to get their higher education.
Best Places to live in Birmingham
Many young families with small children choose to move to Harborne - it is close to the inner city and city centre, plus it has a lot of open green space - perfect for children to play. Halesowen and Bourneville have great schools, parks and green spaces, and easy access to the city centre. Jewellery Quarter is also amongst the most preferred areas. It is near the city centre, has tranquil green spaces, and offers job positions in the jewellery business. The area is predominantly inhabited by young people. Digbeth and Erdington are two of the most promising areas for young entrepreneurs. They are close to the city centre, and the other surrounding areas make them appealing for business startups. Other areas that deserve mention are Kings Heath & Moseley, Edgbaston, Solihull, Sutton Coldfield, Kings Heath, Bearwood.
5 Places to Visit in Birmingham for Free
One of the biggest tourist attractions in the city is the Tolkien Trail. And it's free. There isn't a designated tour guide to accompany you on the journey. There are a couple of parks and places that are linked to Tolkien's life in Birmingham that you can visit yourself for free. Many of the museums and art galleries in the centre of the city are also free to enter. Exhibitions are changing, and the art galleries are offering great selections of contemporary and classical art. You can visit the new Library of Birmingham, which is home to the Shakespeare Memorial Room. The library also offers a garden terrace with a spectacular view of the city. Visit the canals of the city, and you'll feel as if you're in Venice. Birmingham doesn't have more canals than Venice, Italy, as the myth states. But that doesn't mean you can't enjoy the canal network. Free live music on the regular for the music fans. The Symphony Hall hosts music performances and workshops in its cafe bar, and they are free for the public.
Summary
We hope that this article answered some of your questions about moving to Birmingham. And that it helped you make up your mind whether you should or shouldn't relocate. If you do, the Brummies will greet you with open arms, that's for certain.
Ready to move to Birmingham?
Check out our removals service page.
Resources:
https://www.numbeo.com/cost-of-living/in/Birminghamhttps://www.expatistan.com/cost-of-living/birmingham-united-kingdomhttps://www.executiverelocation.co.uk/how-much-a-rough-guide-to-uk-living-costs/