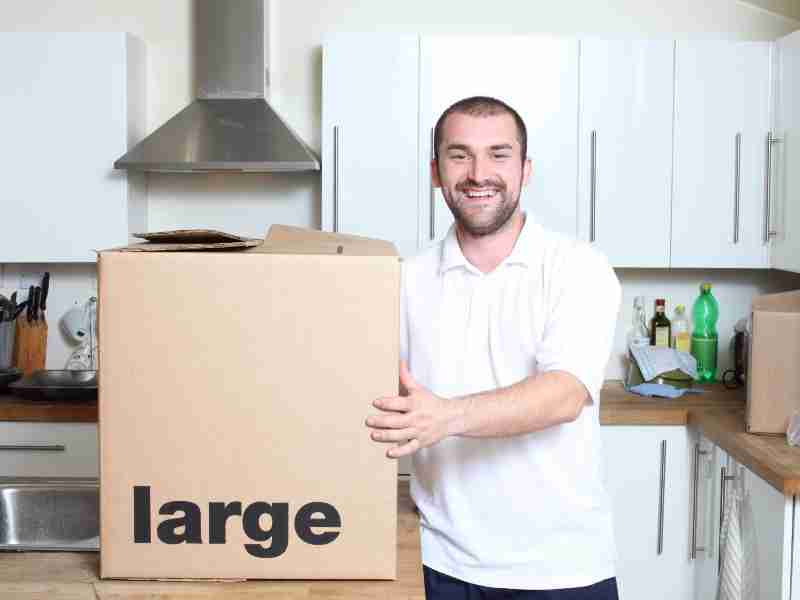 Often one has to move to a new city. It may be for higher studies, a new job, or for living together with a loved one. For college goers, moving away from their parents is both exciting and emotional.
Some may fear getting along with new persons while others are eager to make friends and enjoy freedom. But as we grow up, we are more willing to change cities. Those staying in the same house for many years might miss their friends and their routine life. However, irrespective of the reasons, one should look forward and feel positive about the move.
We learn and grow as we move out of our comfort zones. A new place gives us that opportunity. You meet people from different parts of the world, explore new cuisines, and even learn another language. All these make you more accepting and give you a better perspective on life. So, it is essential to feel affirmative first. Here are a few tips to keep in mind when moving to a new city.
Get to Know the Place:
In a new city, you may not know the routes for the daily commute or the restaurants, schools, hospitals.
Though we have online search and Google maps, exploring earlier will help after moving in. You could talk to colleagues and enquire about public transport facilities available, their cost, and frequency. You could have an idea of the nearest supermarkets from the new home and know the city's best eateries.
Explore shopping options, famous places, weekend getaways. You could also have a list of to-do activities so that there is excitement and you are not heavy-hearted while packing.
Make a Budget Plan:
Before moving to a new city, you should consider the cost of living in the place. You should think of possible expenses like house rent, transport costs, school admissions, groceries and allocate sufficient money. If you are working and are going to rent an apartment in a new city, then you should maintain a good credit score. Many landlords check it before fixing the tenant.
Most of us will require the services of home removals. It is advisable to do a bit of research and find out the truck size that you need, basic rates, moving insurance amount. Items like musical instruments, glassware, pottery, and artwork might need extra care while shifting, so companies can charge you more for these. One should always set apart some money as an emergency fund. As you move to the new place, there might be some delays like the late arrival of the truck, postponement of the joining date. One should not get upset due to such issues.
---
Check out our MOVING CHECKLIST.
---
Take a Breather:
Packing can be an overwhelming job for many. People who plan early and organize the packing process can avoid stress. You could pack larger items such as television, washing machine, dishwasher, safes, heavy utensils first. It takes time, and at the last moment, you do not know what to keep where.
Keep items like documents, jewellery in a safe place. It is advisable to rent cardboard boxes and keep similar items together and label the boxes. Use proper packing material such as bubble wrap, cloth, and pillows. While hiring packers and movers, service people will do these jobs. But still, you need to assist them in organising, so that it is easy for you to unpack. If you plan to rent a truck, then decide the stuff that will go in the truck and load all fragile & personal items onto your personal vehicle's roof rack.
Pro tip: It is nice to start packing early, at least a month before the date of shifting. It will give time for intermittent breaks and maintaining hygiene while carrying out essential activities.
Make Sure to Downsize:
Moving to a new city is an opportunity for cleaning and decluttering. In every room of the house, you should divide things into three categories, namely items for packing, giving/ donating, and trash. The process applies not only to small things like books, containers, and clothes. You could consider giving away unused furniture, electrical appliances.
It helps you to prioritize essential items and safeguard valuable stuff. Always keep the transportation cost in mind. If you are shifting to another country, you could sell kitchen appliances, electronic items, and vehicles.
Read more:
Tips When Moving Heavy Furniture Yourself
Tips for decluttering and downsizing your home.
Create Memories:
You might be moving to a new city for your education, career, or better standard of living. But leaving the present place is always an emotional affair. A simple way to cherish your days is by taking photographs. If you are moving as a family and vacating the house, then you can take photos before and after packing.
Pro tip: It is nice to give a moving party to friends, neighbours, and colleagues. You will have lesser chances of meeting them. Similarly, you can have a few pictures of the new home. You could think about arranging furniture, cookware, showcase items, and the like.
Read more:
How to deal with moving anxiety?
Talk to Friends and Colleagues in the New City:
Just a few days before you move, make sure to talk to people whom you or your friends know in the new place. If possible, schedule a catch-up after you go. You could enquire about their favourite restaurants, shopping centres, and the like. They could collect online orders for you in case your arrival gets delayed. It is necessary as you might feel lonely and dislocated.
Making friends can keep you happy and healthy. At the same time, stay in touch with your old pals.
On the Moving Day:
On the day you shift, activities might pile up all of a sudden. You could keep valuables and crucial documents in a safe bag. Those vacating the house could empty the fridge and defrost a day before. Make arrangements for someone to watch kids and pets. Assist the movers and helpers and give them tips in cash.
You won't be cooking and may not have time to buy food too. So, keep sufficient water and eatables like fruits, protein bars, nuts, and pre-made sandwiches. Keep the phone fully charged and do a walkthrough before leaving. It will ensure that you do not miss things.
Final Thoughts:
Many people might miss things about their old city and previous home. But you could stay connected with your friends virtually. Take enough pictures and have a look at them when you feel lost.
Not all are born vagabonds. People like to settle down and live peaceful lives. For most of us, thrilling experiences are for holidays. But moving to a new city can be an adventure. You may go on the wrong routes and even get cheated. You will slowly adapt to the local climate, cuisine, make friends, and join neighbourhood groups and clubs of your interests.
Want professional packers and movers?
Check out our home removals service.