Moving from one home to another is not an easy process to plan and do. One of the main things you should decide as soon as you start to plan your relocation is the moving out date.
That being said, choosing the best day to move house may not be as simple as it sounds. There are many factors to consider when you're making such an important step in your life. Failing to plan for your moving date well could end up being stressful and expensive.
How Do You Decide on a Moving Day?
Deciding on a moving out date depends on whether you're on your own or have a family. Do you have kids, are you renting the place you're moving out of or are you selling your home and buying another one, and more.
When selling and buying a property, things are a bit more complicated because both are long processes. Also, many people are involved, and there are a lot of legal arrangements to be done which can play a role in choosing the dates.
When all such matters are arranged, or if you don't have to deal with them at all, you're left to choose the exact date. If you're moving on your own without any personal belongings, you can arrange the removals at the last moment. But if you're moving with your family, you have to do it in advance. Maybe you will see some signs that it's time to move, which will help you decide the date.
Sometimes for big moves, it even takes two days for the professional packers and movers to get everything done. In such cases, the packing is done a day or more before the moving day so that on a moving day, they will only load the vans without wasting time on the packing.
But if you have as much time as you want and you're planning the move long before you need to do it, you will be able to choose in which season to do it.
Which Season Is Best to Move?
Moving in Autumn
Why you should choose Autumn for your moving date:
the weather conditions are still suitable for moving;
you might be able to find a cheaper price as the house removals services are getting out of season;
you get the job done before the winter months when it's too cold and gets dark too early;
Why you shouldn't choose Autumn for your moving date:
if you have children and the school year has started, you may interfere with their school/kindergarten schedule;
the services are getting out of season but not until mid to late October, so a cheaper cost for removals isn't guaranteed;
Moving in Winter
Why should you move in Winter:
this is the cheapest season to move in;
the demand is low so removal companies are available;
Why you shouldn't move in Winter:
if you have kids, they have already started school;
too many holidays;
the weather can be unpleasant;
Moving in Spring
Why should you move in Spring:
the demand for removals services is still light between March and April;
the weather is better than in winter;
Why you shouldn't move in Spring:
because the school year won't be finished yet;
Moving in Summer
Why you should move in Summer:
high demand to sell houses - you can easily sell yours or buy a new one, depending on your situation;
nice weather, suitable for moving;
children are on summer vacation;
Why you shouldn't move in Summer:
the demand for removals services is high, companies are with full schedules;
traffic may be worse for moving and it will reflect on the moving cost;
beware of heat strokes.
What Month Should You Choose to Move Out?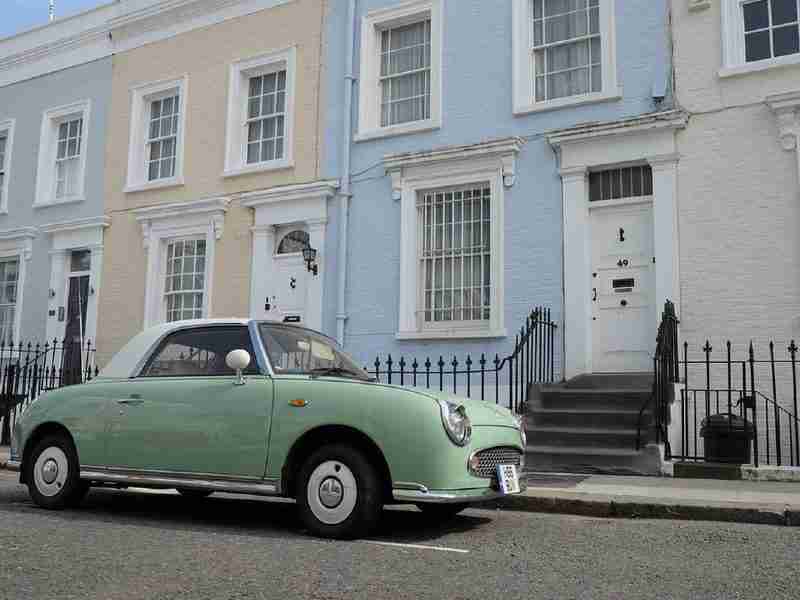 In the UK, the summer months are the busiest months to move house. Removals companies are fully booked, and it starts from around early May to mid or late September. So if you want to avoid dealing with busy company schedules, or wish to have a worry-free summer, do not move during this period.
And if you don't want to move in the winter because of the cold weather and the holidays, you should choose a day from anywhere between late September to mid-November. Or from mid-March to the end of April. These are the two windows that might be suitable for you.
Keep in mind that if you're looking to save money or find the cheapest date to move, you should do it in December or in early January. These are the slowest periods for moving companies, so you may get a good offer.
What Day of the Week to Choose to Move Out?
If you can arrange everything, like rent, utilities and change of address, you should choose a date to move in the middle of the month. Most people book dates at the beginning or the end of the month because it's easier to arrange the above-mentioned things. But if you manage to set everything straight at the beginning of the month and book the removals service for mid-month, you may save money again. Plus, the removals companies schedules will be more flexible due to lower demand.
What is the best day to move? As to which day of the week to choose for moving, keep in mind that Friday is the most preferred day for such business. So moving on that day might be harder unless you book it in advance and more expensive than moving on any other day of the week.
Sunday is the least chosen day by people for moving. Mainly because who wants to complete a move on Sunday and have no time at all to unpack and rest. That being said, moving on a Sunday may be cheaper. So if that's what you're looking for, it is worth considering.
If you can take one or a couple of days off of work, it might be best to move in the middle of the week.
Important Things to Consider When Deciding on a Moving Date
You need to create a smart strategy to have a trouble-free moving day. Planning and organising the entire moving process is stressful no matter how calm of a person you are. But the moving day is the most stressful because there are simply too many things to do and too many people involved. Sometimes there are deadlines you must stick to, traffic can make things worse, etc...
So when it comes to choosing and planning your moving day, there are additional important things to consider. Other than the weather, day of the week, and time of the day.
Are You on a Tenancy Agreement?
If you are moving out of a rented property, you will need to comply with the terms of the tenancy contract. Read it carefully before you choose a moving date, because there are probably some things you need to do when you move out. Such as organising an end of tenancy cleaning service, informing your landlord a month in advance.
Make sure that you follow and fulfil all your responsibilities from the contract. You must know how to terminate the rental agreement per your responsibility so that you avoid any penalties, pass referencing a tenant credit check for your next place, and get your deposit back.
Are You Selling or Buying a Home?
If you are buying your next property or selling your current home, you'll have some more planning and thinking to do. And If you are doing both - selling and buying - the tasks are even more.
Both things must be completed close so that your family can move out of the old property and into the new one ideally on the same day. The same goes for the other party, and it becomes too complicated to complete all processes on time and calculate the moving date.
There are too many parties involved in the process of moving. In any house sale or purchase, all parties are focused on two main events, the "exchange of contracts" and the "completion".
How long after exchanging contracts can you move in? The exchange of contracts itself isn't very binding or decisive. What is more important for these processes is the financial side. Because they are considered finished only after all finances have been arranged. So after the money has been transferred, the two parties can agree on a moving date.
Are You Starting a New Job That Has a Specific Start Date?
This may also play a leading role in considering what date to move out on. If you're relocating for work, because your current company is sending you somewhere else, they may be more flexible with the start date.
But if you're moving for other reasons and you've found a new job that demands you start on a specific start date, then you need to do everything in your power to make it to work on that date. Make sure you choose a moving date that will leave you at least one day to relax and get ready for the new job.
On the other hand, knowing your start date ahead of time can help you organize your moving process. With that date in mind, you may have it easier to plan everything when you know your deadline.
But if you can, negotiate your contract so that it suits your needs.
---
Check out our MOVING CHECKLIST.
---
Choosing a Removals Company
It is crucial for your move to choose a good removals company. For such a service, it is worth it to spend more money and have peace of mind that your belongings will arrive safely at your destination.
It is best to contact several local moving companies before booking the service and get quotes so you can choose one that is within your budget.
Some companies can help you not only with the moving but with the packing as well.
Beware of scammers. If you get a quote that is much lower than the rest, that's suspicious. Either it's a scam, or the company will do some very minimal work or do it poorly. It is not worth the risk just to save some money.
Take into account the packing process. If you are moving with all of your home's possessions, including appliances, furniture or you simply have too many things to pack, it can be time-consuming. It will be best not to do all of the packings on the day of the move.
If you can pack the items yourself, start at least two weeks before the chosen moving date. If not, you may need to get professional packers and movers to do it the day before.
Photo by Breakingpic from Pexels


Read more:
Moving to London
Moving to Birmingham
Moving to France
Moving to Spain
Cancel council tax when moving

Conclusion
In conclusion, we have to say that the most important thing to consider when choosing a moving date is to give yourself enough time to organize the moving process. Hopefully, our post will help you consider the different dates and remind you to think about something you may have missed.
Ready to organise your moving day?
Check out our house removals service page.