Last Update 05.09.2018
Packing for a long-distance move might be a very tedious task, but only if done without any guidance. The whole move requires a lot of time, effort and finances, which may be easy to minimise if you follow simple guides on how to pack for a long-distance move, just like this one. Don't forget to also take in mind the best day of the week to move.
Let's start with some general tips before you start the moving process. These are essential, and we highly recommend you to take your time going through all of these steps.
General Long-Distance Moving Advice
Plan in advance.
Long-distance moves don't happen spontaneously, this is a meaningful step in your life that requires planned decisions and attention to detail. Everything related to packing, insurance, safety, speed, delivery destination and affordability should be taken into consideration in advance.

 European removals require a lot of careful planning and preparation. Start early and make sure you inform your removals company of every detail surrounding your relocation.

Deal with regulations.
Each country and state has specific regulations for people moving into it. Check what you have to comply with if you move personal belongings from another country into the UK. If you break any of the UK's rules, your belongings or the vehicle that transports them may be seized (If you are moving to the US look for full container load services. Your effects are packed at your home and loaded directly onto a more than 20ft container and transported directly to the docks to await the next scheduled sailing.
Research the moving company.
Not all service providers are loyal. Some will trick you into booking service and will offer a low-quality experience you'll never forget. Always read previous customers' reviews that are legitimate and check local forums for people who have shared more information. Moving with an unauthorized company may also lead to ending up as a victim of a fraud.
Calculate your expenses.
It's always good to have a general idea of the approximate price for the move but don't expect it to be 100% accurate. Upon booking the service, there are plenty of things that may impact the final price, so always be prepared for surprises. Generally, most long-distance moves cost more because of the higher expenses and working hours that are needed for the completion of the job. And don't forget to cancel your council tax when you move.
Make a moving checklist.
Fortunately, we have already prepared a moving checklist for our readers. Instead of wasting time on making one for you, see what our moving house checklist includes.
Leave lightweight items where they were.
If something is not going to be disassembled, you don't have to remove what's contained inside of it - this will cost you time and effort.
Separate important papers and documents from the rest of the luggage.
You may need to pull out your ID, driving license or other documents at any time, carry these in a purse or a backpack so they are easily accessible.

 

* Tip: Decluttering your home before packing will save your time and money on the moving service?

Negotiate the insurance policy with the long-distance moving company.
Some removals service providers do not offer insurance unless they pack your stuff. If that's the case, maybe consider booking packing services as well or arrange your insurance from another place.
Swipe the dust off from your belongings.
When your things get to the moving destination, it will be faster and easier to place them at the new place if they are clean. Think about this in advance before you start packing.
Best Packing Supplies for a Long-Distance Move
There аrе numerous types of packing supplies, but the truth is, you really need only the classic ones. We offer all packing materials listed below, and we can deliver them to your home to add to the moving process. Make sure you have these during the preparation for the long-distance move, as they provide essential safety to your belongings and comfort during the move.
Moving boxes.
You'll need plenty of moving boxes and packing materials. Make sure you get new, undamaged boxes to minimise the risk of getting your belongings damaged.
Moving blankets.
Blankets are great when placed in the moving van's truck. This way the bottom of the boxes is protected. You can also use them to cover upholstery or expensive furniture.
Bubble wrap.
This is the perfect material if you want to protect fragile items. It's used anywhere in the world and the fact that its evergreen proves its functionality.
Packing paper.
Packing paper is the first line of protection while on the way for a long-distance move. It may be an alternative to the bubble wrap or can simply be used under the bubble wrap or as a filler for the empty space in the moving boxes.
Furniture and mattress covers.
This one is self-explanatory. Use it to cover your furniture and mattresses. This will help you safely transport them to the delivery location. It's also highly recommended to check your mattress and furniture for a pest infestation. This is done to prevent bug infestations in the new property. Check the covers as well, especially if they've been used before. Read more on how to properly pack, transport and store a mattress.
Anti-static bubble bags.
These are specialised bubble bags, designed to properly contain delicate items and electronics that require antistatic protection. Getting static electricity is very dangerous at gas stations and these bags prevent it.
Heavy-duty tape.
Use this tape to strengthen the moving boxes. It's very disappointing when the bottom of the removals box breaks and everything contained inside drops on the floor. Actually, this happens quite often to inexperienced people who decide to move house without any help.
Marker pens.
Use these to label the moving boxes once everything is packed to make the unpacking more comfortable.
How to Pack The Kitchen For the Long-Distance Move?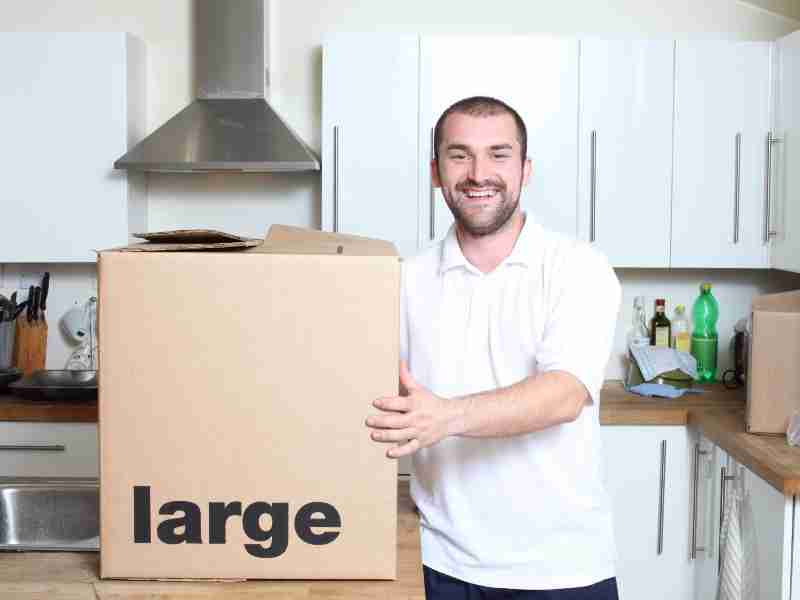 All the drawers and cupboards in the kitchen make it probably the hardest for packing from all rooms in your home. In addition to this, many kitchen appliances have to be packed very carefully as most are very fragile. Take as much time as you need to pack your kitchen for the long-distance move. Don't rush it.
Take Only What You Need
Leave behind anything you're tired of that is still in the kitchen. Don't pack anything unless you really need it. Moving is a great opportunity to organize your new home before you even get there. You've had enough time to realize what you don't need in your kitchen. Either leave it where it is or pack it separately from the rest of the stuff and send it to someone else or sell it online. A great example of taking more than necessary is when someone gets ten pairs of shoes, 5 of which will not be used in the next six months. Always make sure that you get only the pairs of shoes you need when packing them.
Prepare the Packing Materials You Will Need
Small, medium and large packing boxes.
You will need moving boxes of all size for most of the items. The kitchenware will be best packed into large boxes and for its safety, you can use only packing paper to prevent scratching.
Bubble wrap.
The glass and porcelain crockery are fragile and you will need bubble wrap for it. Stick the bubble wrap to each item with tape for maximum efficiency.
Labels and markers.
Labelling is essential and will help you load, unload and unpack easier. It's best to label the boxes as everything will be packed in a separate box.
Cell kits.
Cell kits are very handy when packing glasses or bottles. The cells minimize the contact between the glassware and thus prevent the items from breaking. Use these for all glasses and bottles.
Prioritize What's Most Important

Separate the things you often use in your kitchen from what is rarely used and pack them separately. You might not have enough time to unpack everything when you get to the delivery destination of the long-distance move. Therefore, you might only have time to unpack what you need most.
According to The Art of Simple, these are the ten most important items in the kitchen:
A good knife, mixing bowls, tongs, stainless fry pan, large cutting board, silicone spatula, fine mesh sieves, immersion blender, dutch oven and baking sheets.
If you agree with them, pack all of these items in a large box and label it as a very important box that should be unpacked first in the kitchen after the long-distance move. If you have a different opinion on what kitchenware has a higher priority than this, make your own list for it.
Pack The Dishes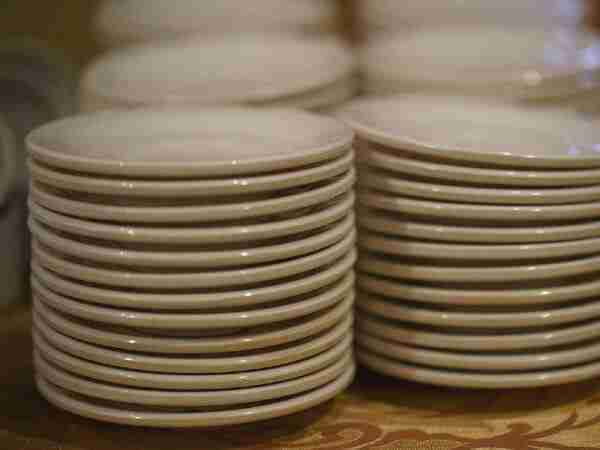 Packing the dishes for the long-distance move requires a lot of dedication if you want not to lose anything on the way. Instead of going into detail in this post, you better go to our detailed guide on How to Pack Plates and Glasses for Moving.
Throw Away Expired Food

Be careful not to pack food that has expired. Always check the expiration date, and if there are a few days left or the food is expired, don't pack it for the move - it's best to bin it. Food that has been stored in the freezer should also be tossed unless you plan to bring a cooler with you. Usually, this is food such as eggs, fish, frozen food and defrosted meat.
Use Large Boxes for the Kitchen Appliances
Before unplugging any kitchen appliance, read the manuals carefully. Some appliances shouldn't be unplugged instantly as the electronics may get damaged. Take your time to unplug all kitchen appliances for the long-distance move safely.
When packing the electronics in the large boxes, use materials such as paper and soft fabrics to fill the gaps in the box. This will prevent the items from making contact.
Be Careful with Knives and Sharp Objects
Labelling the sharp items' box is a must. Gather all sharp items and group them with the sharp end in one direction. Then, use a lot of wrapping paper to secure the points/edges of the knives and the knife bevels. You don't want to get yourself or someone else hurt while unpacking.
Remove the Top From All Containers
Containers of the same size are ultimately packed when put in one another. This saves you a great amount of space and may reduce the number of moving boxes required. To do this, pack the tops and the containers separately. Their reassembly is almost instant, so don't worry about it.
How to Pack the Bedroom for the Long-Distance Move?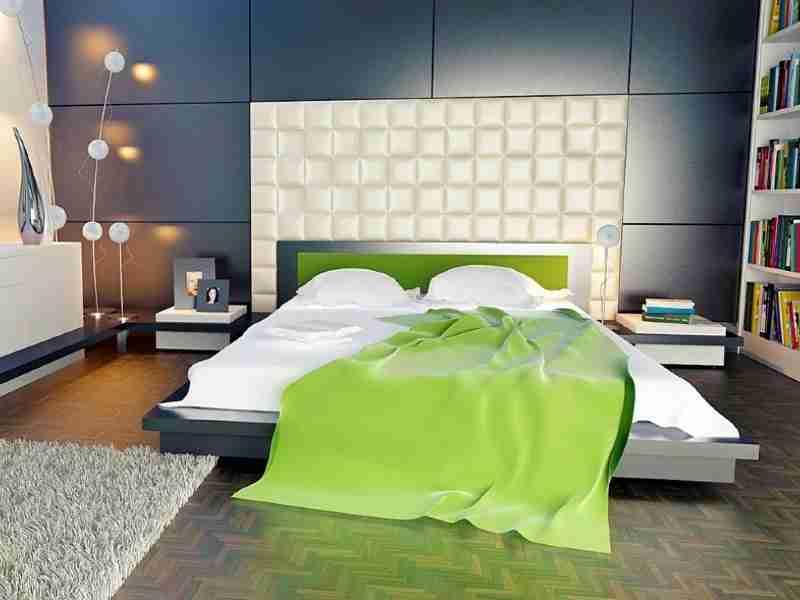 Throw Everything Unwanted
Now is the time to get rid of things you don't need in the bedroom anymore. Basically, if you have any of these, you can toss 'em immediately.
Start With the Fragile Things
Use the same packing materials for the fragile items in the kitchen and pack the fragile bedroom stuff the same way. These are usually lamps, which can disassemble if you prefer smaller boxes. Make sure to fill the space in the box with paper or bubble wrap, and when the "fragile" label is added to the box, you are ready to proceed with the next step.
Pack the Bedding - Leave the Furniture Disassembly for Later
This is a crucial step because bedding is one of the first things you'll unpack at your new home. Use the mattress covers we mentioned earlier and protect the mattress and sheets with them. These are long, so they will be probably loaded first by the movers as they take a lot of space. To save time, you can position them close to the door.
Start by washing all dirty clothes
You might not have a chance to do this for a long time after you move. Setting in sometimes takes more time than expected.
Get some wardrobe boxes
This type of boxes makes moving heavier clothes very easy. They can be placed inside on hangers, the same way they stand in the wardrobe. Wardrobe boxes are firm and easy for loading into the moving van. Definitely get a few of these.
Fold All Your Clothes
Refer to these comprehensive GIFs that show how to fold your clothes. Folding is very handy when you want to save place and avoid wrinkles on your clothes.
Put on top of the pile what you need most
Be careful not to miss this step. When you need to wear it at your new place, you don't have to take everything out of the bags, only the clothes you need most.
Read more:
Packing tips for a house move.
Disassemble the Furniture
There are some essential tools for furniture to disassemble if you decide to do this on your own. If you don't book a flat pack furniture assembly service, you will need tools such as:
Screwdriver
The manuals for most of the furniture (you will have to assemble it afterwards)
Hammer (to remove some of the nails)
When done, place the disassembled furniture in large boxes and label them. It's best if it's flat-pack furniture as it will take lesser space in the moving van. This will cut some of the costs for the removals service.
Clean the Bedroom
Leaving the old place doesn't mean someone else will not get in. If you live on rent and want to get your full deposit back, you are obliged to arrange an end of tenancy cleaning as a tenant.
Asking for the professional help from cleaning companies is the best choice as requirements are big, and if you don't meet them, you will still have to call cleaners after wasting a lot of precious time.
Still, if you decide to clean on your own, make some preparations:
Vacuum the floor in all rooms.
Remove the dust from places that are hard to reach.
Use proper cleaning agents for the wooden surfaces.
Clean the windows - it's easier if you use a squeegee, T-bars and extension poles.
If there is furniture that is not going to be moved to the new property, consider booking a furniture collection and delivery service that will transport the old items to a charity or second-hand furniture retail stores.
Tips for Moving Long Distance With Cats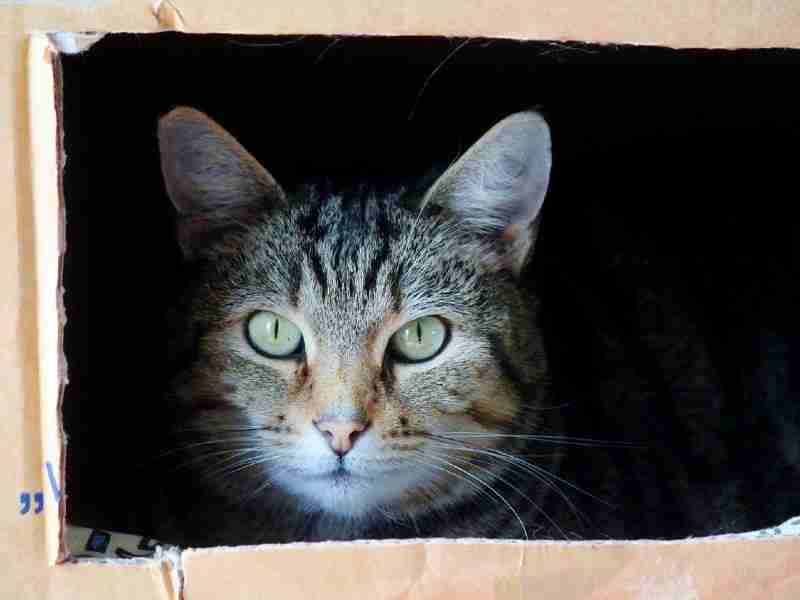 This one is a bonus for all the cat lovers out there. Nowadays, having a cat and moving house are both very common. That's why the team of
Strong Move has dedicated some of its time and creative mojo to make a detailed guide on how to move with a cat.
It's fun, full of cuteness and helpful advice on what to do if you have to move, but you can't live without your adorable companion.
If you plan to have your own man and van business instead of moving out, check our complete guide on how to start a man and van business.
Need help porfessional packers?
Check out our packing service page and see how we can be
of service to you.