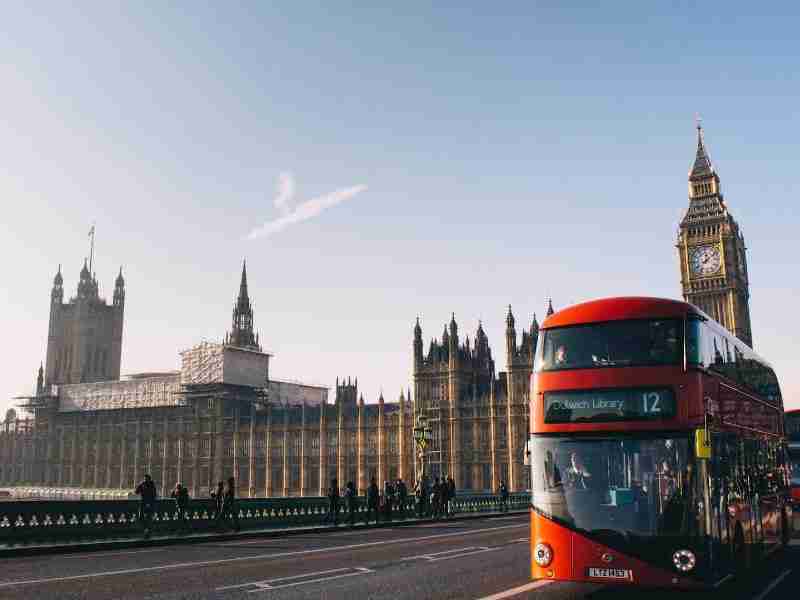 Making the decision to leaving the UK to live abroad can be influenced by many reasons. Moving for work, for higher education, to start a new chapter of your life with your entire family, or any other. Whatever the reason you wish to move, the process is long, tedious and requires a lot of time. You have to follow a lengthy checklist, regardless of the country you chose to move to.
To start afresh in the new place, you have to arrange a lot of things before you move. Document-wise, property-wise, money-wise, tax-wise, and more. But also you shouldn't forget to arrange accommodation for yourself before you hit the road. Unless you are moving because of work or university and you have a guaranteed place to live.
For the sake of this article, we will talk about moving abroad as a permanent solution. Please keep reading to see our leaving the UK checklist.
An update:
Now that Brexit has happened, moving to another country would be a bit more challenging. Read our Moving After Brexit post to find out why.
How to Leave the UK?
Depending on the reason and duration of your leave, you will have to fill out a few forms. The HMRC must be informed of your relocation. You should be careful and do your research well because you might be eligible for a tax return. Another reason to deal with these forms is to arrange your documents and not pay taxes after you no longer live in the UK. If you are not certain where to go, you can check online.
Things to Consider When Leaving the UK to Live Abroad
Many questions will start popping up in your head once you decide to undertake this step. Strong Move has prepared a checklist of the most important things you should do before you move and become a citizen of another country.
Leaving the UK Checklist:
Here is our leaving the UK checklist:
Give your one month's notice for cancelling leases and contracts. This includes rent, utility bills if no one will be living in the property after you leave if there will be a new owner just inform the utility providers to change the names. This will prevent you from having problems in the future, such as penalties, late fees, having to pay someone else's bills, or others. Your TV and Internet provider, your phone company, should also be informed a month in advance that you want to end your contract.
Change your address and inform the mail service, so your mail is redirected to your new address.
Arrange shipping and an international removals service ahead of time, because it's a complicated job to do and requires a lot of arrangements and fees to be paid, in order to have a smooth relocation.
Get a tax refund... if you are eligible for it. You have to go to the relevant government office and apply for a tax refund. After submitting the correct forms, your application will be assessed. You will have to wait and see if you are owed a tax return.
Start applying for the right documents. For example, if you are moving to a country outside of the EU, you will need a visa. If you will be moving for work or for school, there are other documents to arrange, including accommodations documents, attestations from the university you will be attending. Maybe you will have to renew your driving license.*Depending on which country you are moving to, you might need certain medical certificates or vaccines.

*If you are moving out of the country with children, you have to fill in other documents. You must have permission from all legal guardians of the child to move it outside of the country.

Go to your local council and inform them that you will be moving out of the UK. You can see how to cancel council tax when moving abroad. If you know the period that you'll be gone for, specify it with the authorities.
Think about healthcare, how are you going to arrange it? Do your research before deciding to move abroad. Each country has a different health care system and laws, and if you want to become a resident, you will need to have health insurance. Just a heads up, you have to deregister from the NHS scheme when you leave the UK.
Know the locals and their culture. Read about their traditions, holidays, cuisine, etc. Even appropriate clothing for public areas is a must-read.
Learn the language. Or at least find a helpful pocket dictionary to help you start your life there and to avoid confusing situations. If you have the time, take a beginner's course, watch videos, buy a dictionary and start learning the basics.
Get familiar with the local living costs. What is the standard of living in the area that you are moving to? Will you have enough money for food, utility bills, transport, etc. Will you be exchanging currencies before you move? Research what the currency rates are, how much money you will need.
Arrange your finances. This is also something you have to think about when migrating to another country. If you want to keep your bank account you will have to go to your bank and fill other forms, stating why you are relocating, for long, what company are you going to work for, etc. Some Britons are not allowed to have a UK bank account when moving to live abroad permanently.
Find out how and where you will be able to vote once you move. Where is the voting stands, what documents you will need to vote for? Do you need to register first or give a notice that you will be voting outside of the country?
Research the pet laws and vaccinations in the country and city you'll be moving to. And prepare yourself and your pet for the moving process. Read our tips for moving house with a dog and tips for relocating with a cat.
Keep Your UK Bank Account When Moving Abroad
It is possible to keep your bank account if you move to work and live abroad. However, you must consult with the bank your account is in and state why are you moving.
If you are still working for a UK company, you are more likely to keep your account abroad.
It will be harder to keep your current account when living abroad and to work for a local company and receiving a local salary.
If you usually file Self Assessment tax returns, you must fill another form and inform the HMRC that you are moving overseas.
Leaving the UK: Getting Your Tax Right
It is important to be aware of the tax laws in the UK or any other country you are or will become a resident of. If you don't keep track of the taxes that you ought to pay and don't know your rights, you might end up paying more than you should. No one will take care of this for you.
Bear in mind that you are a taxpayer in your country. When you move abroad forever or for a very long period of time, you might be taxed by both countries. That's why it is important to fill in the right forms and arrange everything before leaving the country.
The tax year in the UK is between April the 6th and April the 5th of the next year. This is important because the forms you will have to fill will be a lot of questions about your whereabouts before and during the tax year.
Another scenario where you will have to still pay some taxes is if you will continue to have an income after relocating. For example, if you rent your home, you will have to pay taxes, or if a UK-based company is still employing you.
Leaving the UK - Pension Refund
If you are leaving the UK to live abroad and are already retired or retiring while outside of the UK and will be receiving your pension in the other country, you have to inform your council and give them your forwarding address.
*Note: You cannot be paid pension in both countries if you've lived in one during half of the year, and in the other country, the rest of the year.
You must declare which country you wish to collect your pension from. If you are already receiving your state pension, you won't have a problem, and it will still be automatically transferred to your account. However, you still need to notify the pension service that you have moved out.
If you were working outside of the UK years before you're old enough to retire, you might claim to receive a pension from the country you are currently living in.
* Even though Britain will soon exit the European Union, it's still not completely clear if Britons will need visas to go to countries in the European Union.
What to Take With You and What to Leave?
When moving to another country, the process becomes complicated and rather expensive if you have to ship all of your possessions across countries. That's why this is the perfect opportunity to get rid of clutter and things that will only cost you money in the form of shipping fees. Or if you have to keep some things but don't need to take them with you, you can use a storage service near you, to keep them safe, until you decide what to do with them.
Clothes:
You may love all of your clothes, but will you really need them all? If you are moving to a predominantly colder or warmer country, you will need only the type of clothing. The rest can be donated or sold. The same goes for shoes. You can try out different methods for packing your clothes in your suitcase and see which is best for you.
Electronics:
It's 2018, and no one goes anywhere without their phone. Take your phone, tablet, laptop, chargers, and the rest of their accessories. Also, you should check if they will be compatible with the voltage output in the other country.
Hobbies and sentimental items:
Take them with you. There's nothing wrong with taking things you love. This includes musical instruments, family heirlooms, pictures, favourite books, your pillow, other things that you've bought to make your day-to-day life easier and convenient are worth taking with you. In fact, those are the things you will need a lot when you are far away from your country, hometown, friends and family.
It would be best to use this time to declutter your life and home before you start packing.
Here are some things to leave behind, sell, donate, or give to friends and family:
appliances
furniture
books
clothes and shoes
personal belongings you wish to keep in the family but not to bring with you
Things you might want to keep in long-term storage if you don't know what to do with them yet:
bed
mattress
wardrobe
TV, entertainment system
Read more:
How do you decide on a moving day?
Moving to France
How to pack for a big move?
Moving to Spain
Resources:
https://www.gov.uk/
https://www.litrg.org.uk/tax-guides/
Ready to move to a new country?
Check out our European removals service.