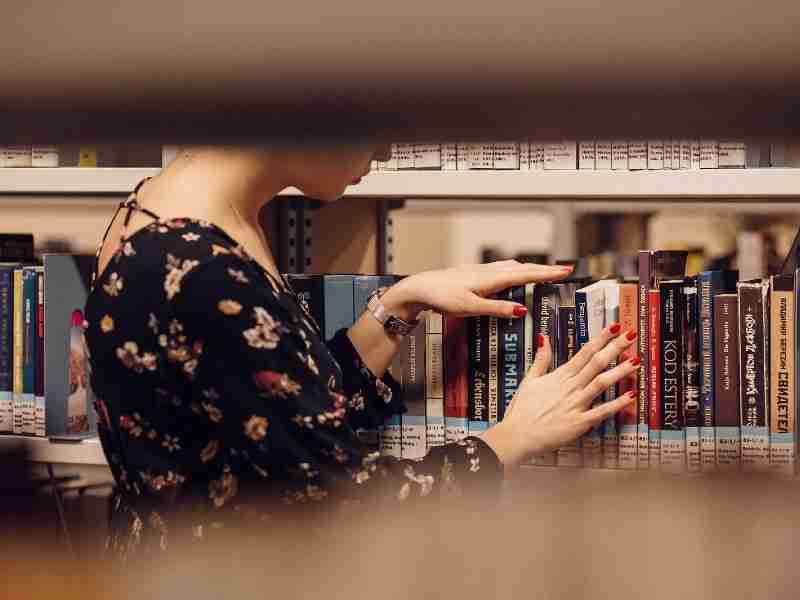 Are you excited about this new chapter of your life? Have you been working hard all year to get the grades, to take all exams with the highest scores? Did you get accepted to your dream university? Great for you, and Congratulations!
Your work isn't over yet...
Moving to university is not only exciting and liberating but also responsible and requires a lot of self-control. And it all starts with packing all of your items.
Wondering what you should take to university? Read our university checklist of essential things you will need. We've compiled a very easy list to follow, and it doesn't make your luggage the heaviest thing on Earth.
University Checklist First Year
The listed things may not apply to everyone, of course. Most students can't cook food for themselves or consider some of the items as a necessity. It all depends on the person, really. But we will try to cover most of the essentials of what any student may or may not need in university.
Important Documents You Need to Take to University
Passport/ID card
Passport photos
Drivers licence
Insurance documents
Bank details
Uni acceptance letter
Accommodation documents
Acceptance letter and all university documents
NHS medical number
You should always have your ID card on you. IDs serve many purposes, including providing proof of age when attending age-specific events, proving your identity at new doctors' visits, and proving your age when going to a new school or college.
Keep all of your other documents together in a safe place. If you have all of your personal information together, it will be easier to remember and access important documents.
Electrical Items You'll Need in Your University Checklist
Mobile Phone
Laptop or tablet
Chargers
USB Flash drive
Power extension cable
Desk lamp
Headphones - Maybe not the most important, but it's good to have some nice noise-cancelling ones.
A laptop would come in handy for research and studies. You won't be able to carry too much, so bring only what you will use, and it won't be much of a distraction.
Stationery You Need to Take to Uni
Pens
Pencils
A4 lined notepad(s)
Highlighters
Course readers and textbooks
Those are the essentials that are good to have from day one. Other items like rulers or staplers you can get once you are settled in.
Clothes You Need to Take to University
Pyjamas
Comfy clothes for when you're home
Formal wear for any holidays, parties and celebrations
Shoes
Underwear
Socks
These are essentials, but bring all the clothes that make you feel good. Try to be prepared for any occasion. Prepare the right seasonal clothes considering whether or not you will be able to go home for the holidays and change your wardrobe.
Bedroom Items on Your University Checklist
Beddings - duvet cover, bed sheets, pillows, mattress protector
Laundry basket
Coat hangers
Earplugs
Clothes horse
A Standard single-size bed, bedside table and other basic bedroom furniture should all be provided by your university. Make sure you have more than one set of bedding, so you can always have a fresh pair ready. Laundry day might get a bit unruly at university, you'll see.
Kitchen Items You Need to Take to University
Crockery - microwavable
Baking tray, pots and pans
Glasses and mugs
Cutlery, sharp knife and a chopping board
Food containers and freezer bags
Small appliances - toaster, waffle or a sandwich maker, coffee machine
If you are not into cooking, don't bring things to cook in at all. Don't overdo them. Bring two of each cutlery and crockery. You won't use them. And if you ever decide to cook and need a pot or a tray, your roommate can lend you theirs.
Bathroom and Health Care Items on Your University Checklist
Medicine
Towels
Slippers - take a pair just for the shower. You don't want to go barefoot.
Dressing gown
Toothbrush and toothpaste
Toilet rolls
Nail clippers
Razors and shaving cream
Hairbrush and/or comb
There are many more for sure, but these are the most important. Bring whatever is best for you!
Non-Essential but Fun to Have
Board games
Pack of cards
A ball
Speakers
It doesn't have to be studying all the time. Find time for entertainment as long as it does not interfere with your learning, but just enough to keep you sane.
---
Useful links:
Moving to London to study.
Leaving the UK to study abroad checklist.
Moving to France
Moving to Birmingham
What You Don't Need on The University Checklist
You can take the shower products like shampoo, shower gel and soap off your university checklist if you want. All these things you can buy when you are settled in your room.
Cleaning products - you probably won't need any straight away. If you do, you can always buy them when you get to uni. Don't make your luggage heavier by carrying a ton of cleaning products with you.
Books that are not on your university's reading list. You probably won't have the time to read for pleasure, but if you do go to the library. There is no need to bring all those heavy books and make your move even harder.
Call your student halls to ask if there are any appliances in the rooms. Some university accommodations have things like a kettle or an iron in the rooms, so if you've packed one, you can leave it behind. Also, ask them if there's a place for things like a mini-fridge or a coffee maker.
Moving to University
Aside from packing the essential must-have items you need to take to uni, you will need to organise several other things for your relocation. Will you be moving internationally to university? Are you going to another city, or just from your parent's house to the student halls? You will have to plan your move accordingly.
Find the Right Student Accommodation
Most first-year students will choose to live in the dormitory. They are normally situated on or near campus. Some universities provide photos or virtual tours on their website. Take a look so you'll get a better feel for the place. Most universities have an open day, so it's possible to go and see it for yourself.
Read your university's move-in policies and prohibited items.
There are private accommodation options, too. Private apartments and houses mean you don't have to share a bathroom with anyone else. You'll also find that many universities rent their flats or houses.
International Students
For students moving internationally, it is recommended to organise your move as early as possible so you can book a cheaper plane ticket and find the best accommodation.
You can obtain a better understanding of what to expect in your study-abroad adventure by conducting preliminary research. You can do this by visiting your university website, reading online articles, contacting other students, and learning more about the universities you are interested in.
Transportation
You have to have enough time to prepare for everything. Organising reliable transportation for you and your belongings is a significant step in the process. Will your family members help you move out and transport your belongings to university? Will you ask friends to help? Or do you have to find and hire a professional company for student moving service?
Can You Pack Everything for University in Your Suitcases?
Probably not. You will need some boxes for sure. If you wish to save money on moving boxes, you will have to get them on your own. To get strong and reliable boxes, check your local liquor stores. Liquor boxes are made to be sturdier to protect the bottles. They will be perfect for packing the essentials you'll need to take to university.
Pro Tip:
You can use our
moving checklist
to be more organised before, during and after the moving process.
Upon Arrival at the University
After all of your luggage has been carried into your room, make sure nothing has been left in the moving van or your parent's car. Then unpack and settle down. Don't let the moving anxiety kick in and ruin the first day of your university life. Many students experience anxiety, especially if it's their first time away from home. But it's nothing too scary, and it goes away quickly.
University is an incredible time for you. It's an exciting period of your life in which you can reinvent yourself and mature into the person you want to be. These tips will make the first steps to be a lot easier for the long journey ahead.
---
More helpful info about student relocation and moving to university:
How to tell the council you have moved?
How to pack for a long-distance relocation.
More than 50 packing tips
Ready to move for university?
We offer student removals service and can take the job off your hands.