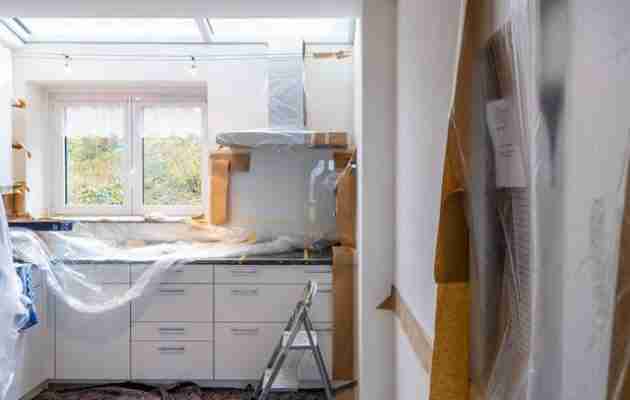 You finally got the resources and time to make the home improvements you have been planning but postponing, or maybe you're about to have a new home, at Strong Move, we know how stressful that can moving anxiety be.

Arranging Renovation Details
Imagine how disruptive it can be when you want to renovate your entire home. Not having a bath, a place to sleep, the entire place is dusty and messy, basically, inhabitable. Not an option.
If you don't want to end up:
Not being able to organise everything in time? 
Dealing with teams of workers, lacking materials needed, struggling with colours decision, and having to think of your own relocation?
Make sure you start planning well in advance!
Finding a place to stay for a while doesn't have to cause additional problems, as handling renovation itself does take a lot.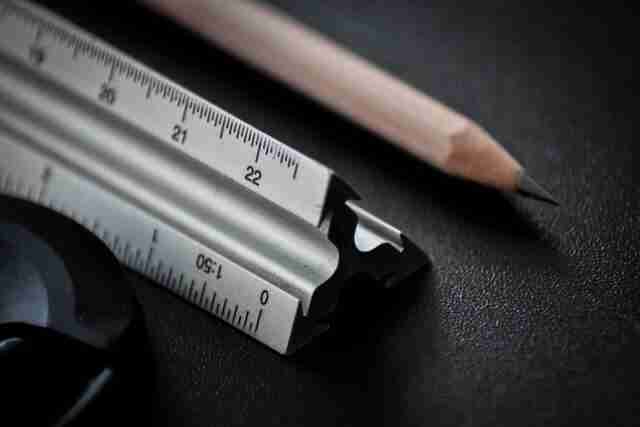 Helpful guides:
Expert comments:
Even with one-room renovations, you can already expect big disruptions to your daily life and standard routine - whether it's welcoming construction workers early in the morning or surviving without gas during the gas certificate check of the new pipework, comment experts Gas Safety, and that you need to plan in advance, they add.  
Therefore, no matter if you are just learning how to renovate by implementing the idea yourself, undertaking a surface-level project, or building your house ground up, notes Veejay's, the scope of works is too much to deal and live with, and arranging your temporary household where to stay is the first piece of advice people take, interior experts, add.
Stay at Friends & Family
Also, if you run out of funds, your renovation needs came earlier than you planned, or were totally unplanned, or your location prevents you from finding a proper temporary place to stay during renovation promptly, don't panic - you have options!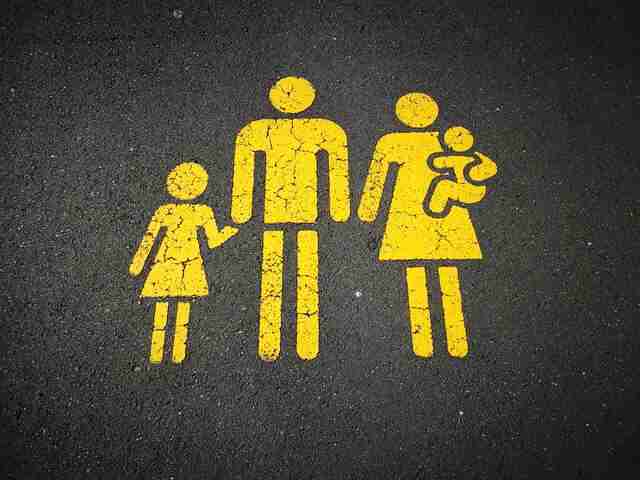 If all of your plans have failed all of a sudden, your project has taken an unexpected turn and now you are in a rush and need a place to stay, in the end, your family or friends can be the best bet as long as the distance is not too long.
Turn to your neighbours, relatives, or friends, and ask them to stay with them until your home becomes habitable again.
Or, at least until you find some permanent solutions, be it hotels, home rentals, or, maybe corporate housing?
Home renovation and rebuilds are always exciting, but they also come with a lot of stress and disrupts your usual life and daily routine.
To spare yourself from additional pressure coming from putting up with the noise, mess, and a lot of workers, the best solution is to gather as many options as possible and pick the best place to catch for a while.
Try Hotels
In case you are looking for something comfortable, you can check out the local hotels that offer extended stay programs, usually up to a calendar month.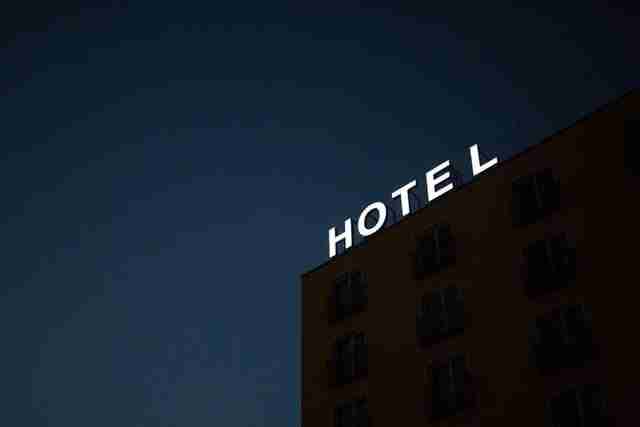 These suites often include a full kitchen with a range, stovetop, microwave, and cookware, a normally-sized refrigerator that will help you make the most out of the stay, along with dishes, and other home essentials every family needs like Wi-Fi and on-site laundry facilities.
What is more - breakfast is often complimentary, depending on the class of hotel you decide to rent.
Although extended stay hotels are different from private vacations, rental or other more intimate solutions, they also come with amenities that can help you feel relaxed during the home renovation process, and like you really are on a holiday.
Some suites come with domestic cleaning as part of your stay.
Could have a swimming pool, to keep kids happy, saunas, spa centres, gyms, gaming areas, and various entertainment.
Check Out Temporary Rental Homes
Vacation rental homes can be a great alternative to staying in a hotel.
Plus, you will get that sense of 'home', as most of the suites come fully furnished with a full-range kitchen, private bathroom, even a private yard, swimming pool, outdoor grill area, depending on the contract. You can also check for pet-friendly solutions. These houses are usually also beautifully decorated, so you can get inspiration while on a stay.
The best and safest places to check on well-known websites like Airbnb, Booking, Tripadvisor, Vrbo, Expedia, and more.
Of course, rentals are not always cheap. But as they are privately owned, this can be an opportunity to negotiate lowering down the rate for a longer stay with the homeowner, rather than paying the standard rate per night the whole time.
Also, by having a mouth-to-mouth agreement, you can avoid paying additional website-related fees and taxes, but that's something you best do in person.
Corporate Housing Is a Great Solution
If you are into something more luxurious and are looking for a fully furnished and super comfortable temporary housing solution while you have construction workers in your home, corporate housing rentals - also known as executive rentals or suites, furnished apartments, and service apartments - can be a great option for you.
Not only you will have all you need at your service, but most suites include beautiful views and best-of-the-best appliances. It can also be a much better option than the extended-stay hotels as most stays are two to three months long, on average.
On top of all, you are guaranteed to have separate rooms and, most importantly, a quiet and peaceful neighbourhood, something you might not get when staying in a hotel, or even a standard temporary home rental.
And what is a great advantage, when staying in corporate housing, you can gather some new ideas on how to renovate and organize your living place in order to eventually sell your house and get the best possible price offers. 
Rent a Towable RV, Motorhome or Mobile Home
For a long time already you have been saving RV-related pins on Pinterest, admiring those who have chosen a different lifestyle, and you have been waiting for a perfect moment to rent an RV or a mobile home, 'camp out', and understand a bit better that nomadic and low-key living comfort. Undertaking a home renovation project can be the perfect chance. 
If your home is unusable at the moment, but you have access to your utilities and your property allows for RV or mobile homes, you can find an RV for rent or mobile home and make a perfect camping spot for you and your family.
Trailer living while making major renovations is a one-of-a-kind experience, and it can be even better if you can use water and electricity directly from your house. That way, you will attain the comfort you are already used to. 
In case the workers need to cut off utilities, however, finding another place to stay would be a better solution. What's good in this case is that you can check out the nearest lake, mountain, national park, or any other interesting spot to have the time of your life. And you can decorate your camper in styles you always dreamt about. 
Temporary Storage
Depending on the scope and size of the project, you always have to clear up the sight of tradespeople to do their job.
Move and store delicate possessions or furniture to a safe location away from the construction site before you make any major changes. This includes items like computers, phones, tablets, games consoles and other electronics that contain valuable data or could suffer damage from dust and hits.
Rent a mobile storage unit. A sturdy and well-secured container of the right volume can stay nearby your property or specialised confinement for you to access upon demand.
Lease a self-storage unit. It's easy to find a storehouse facility with a suitable unit for your needs. But, you'll have to handle packing and transporting yourself.
Pack and prep your items, so time in storage doesn't cause damage. Clothes are simple, but storing mattresses can be tricky.
Look into our storage services to store belongings safe and sound.
Tips & Advice
Pick the best day of the week to move, so you cut on unnecessary hassle.
Clear out and clutter. Get rid of things you no longer need. There are ways to save time when it comes to storage, wrapping and packing, moving things, and keeping a small home clean. The more stuff you have in your home, the more likely you are to keep things for yourself.
Before you begin, determine what you'll need to get you through the transition period. Check what is already in your home, what is already in storage, and what you have yet to acquire.
Don't forget to bring your basics and treasures with you when relocating into temporary accommodation. Leave valuables (jewellery, artwork, costly gadgets, emotional things, etc.) in a secure location or carry them with you throughout the remodelling
Decide what to take into your temporary home, and get it ready. Remove things that will be stored away from the things that are being packed. The process of deciding what goes into storage is not as hard as you may think. Start by separating your possessions into categories and ask yourself which things you won't miss. Do you need to move a boiler? That takes preparation.
Pack your suitcases the clever way!
Hire a professional removal company like Strong Move and guarantee yourself that relocation will happen by the book.
Explore additional services during a move.